EPL table after Liverpool beat Leeds 3-0 on Sunday
Yesterday we saw thrillers from Saturday's fixtures in the Premier League. The return of Ronaldo coupled with him scoring a debut brace drove fans Wild in ecstasy as Man United beat Newcastle 4-1 at Old Trafford.
Stamford Bridge wasn't left out of the action as Chelsea ran three times through Aston Villa featuring a Lukaku brace and a Kovacic chipping. Chelsea moved up the table to temporarily 2nd place behind Manchester United in 1st and separated by goal difference.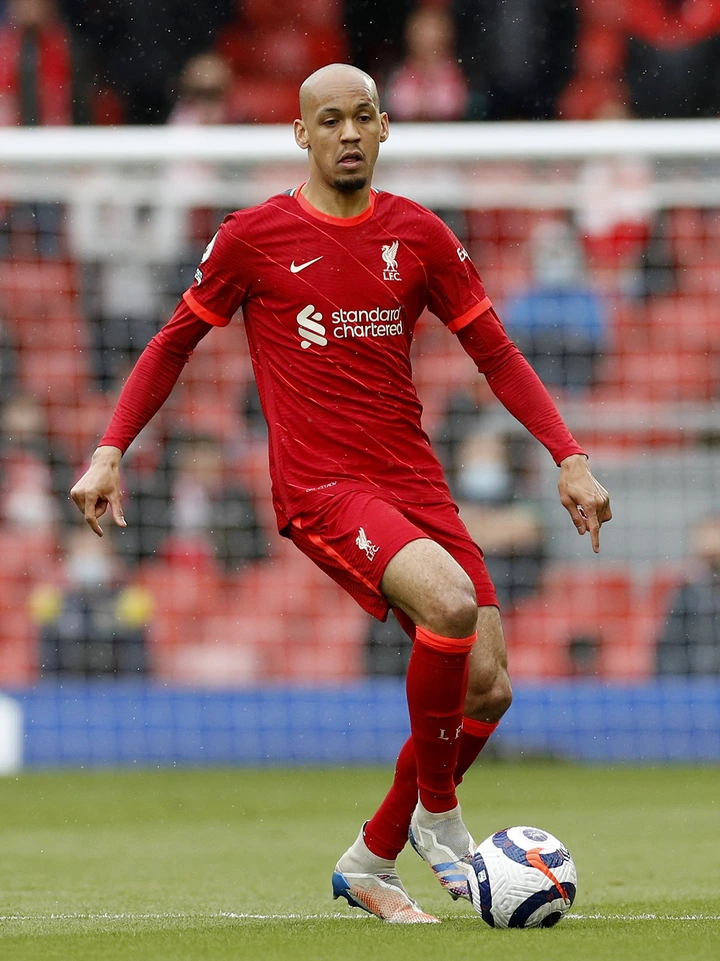 Sunday's fixtures kicked off at 16:30 GMT West African Time at Anfield with Liverpool hosting Leeds United. Klopp has maintained a three-game unbeaten run this season. Winning his first two and then a draw against a resilient 10-man Chelsea last week, but the Reds before today's game, at 7th place on the league table.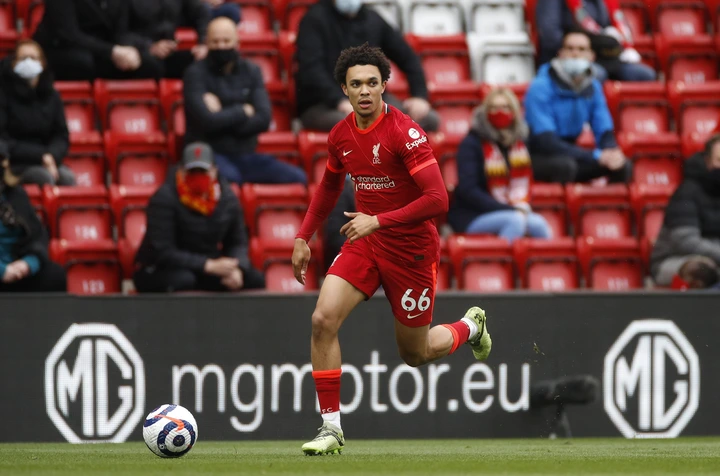 Klopp was looking to get all three points to match up in points with Manchester United and Chelsea on top. He choose an attack led by Diogo Jota, Mane and Salah. Midfield is comprised of Thiago, youngster Elliot and Fabinho.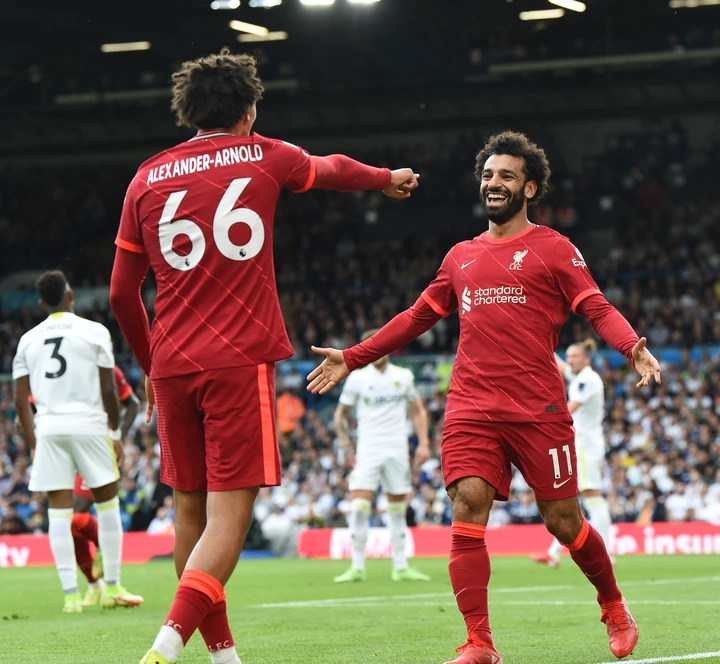 Van Dijk partnered Matip at the helm of the defence, with Robertson and Arnold supporting the attack from their respective wings. The first half was mostly dominated by the home side and Bielsa's men struggled to get the ball and keep up with a very fast counter from the Reds.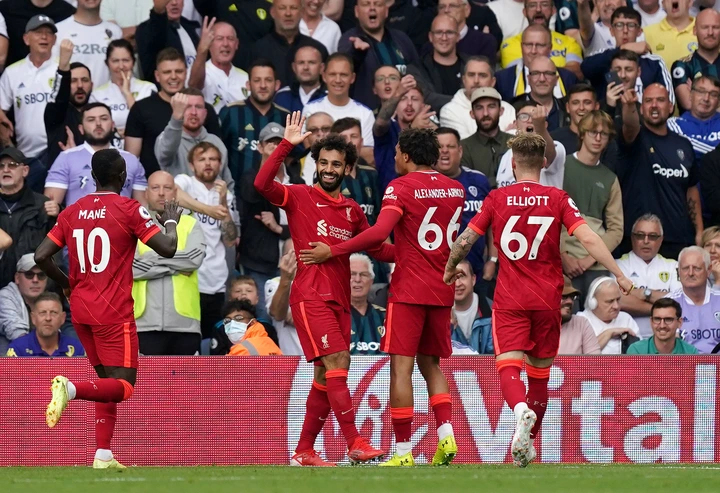 nevitably, Mohammed Salah opened the score sheet just 20 minutes into the first half. The goal made it the 100th time Salah has scored for Liverpool and he has done so in 162 appearances.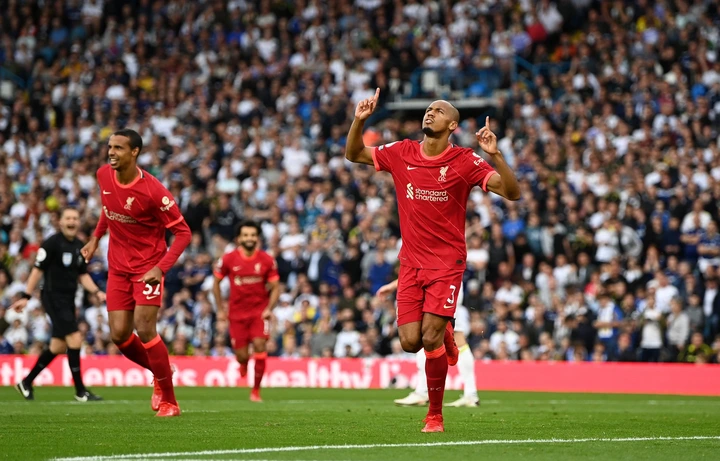 Fabinho made it two five minutes into the second half and Liverpool's three points were closer to guarantee than ever. Leeds fought back recording over 10 shots that second half, but none hit the target. Mane settled the day with a dying minute goal to make it 3 on a very good evening for all Liverpool fans across the globe.
Here's EPL Table After Today's Game As Liverpool Level on Points with Chelsea and Man United