CONFIRMED: Chelsea in trouble as they face sanctions from EPL
When the sanctions from the English Premier League stay, Chelsea could face any disciplinary action as confirmed by the football association.
Chelsea have been charged by the Football Association (FA) for the conduct of Chelsea players during the 1-1 draw against Liverpool on Saturday.
The charge relates to the way the Blues players reacted after Reece James was controversially shown a red card late in the first half of the Premier League match at Anfield.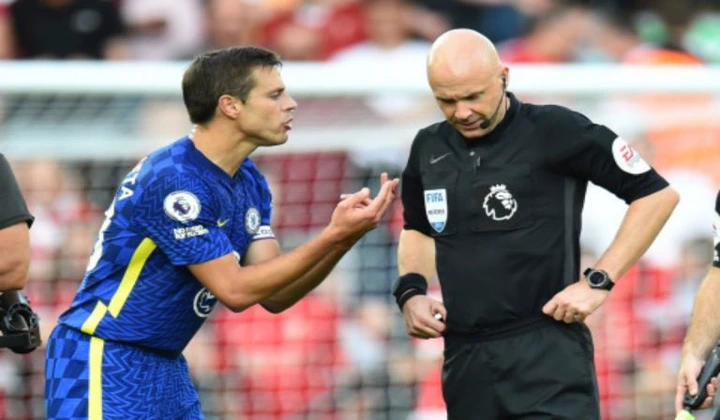 "Chelsea FC has been charged with two violations of FA Rule E20.1 during their Premier League match against Liverpool FC on Saturday [28/08/21], according to a statement from the FA.
"Chelsea FC is accused of failing to guarantee that its players behaved in an orderly manner during the 48th minute of the first half and after the half-time siren.
"Chelsea FC has until Friday, September 21st, to respond to this charge."