Revealed: Why Chelsea turned down the opportunity to sign Cristiano Ronaldo
According to Italian journalists, Fabrizio Romano, Chelsea turned down the opportunity to sign Cristiano Ronaldo from Juventus this summer after his agent, Jorge Mendes offered the Portuguese superstar to Chelsea this summer.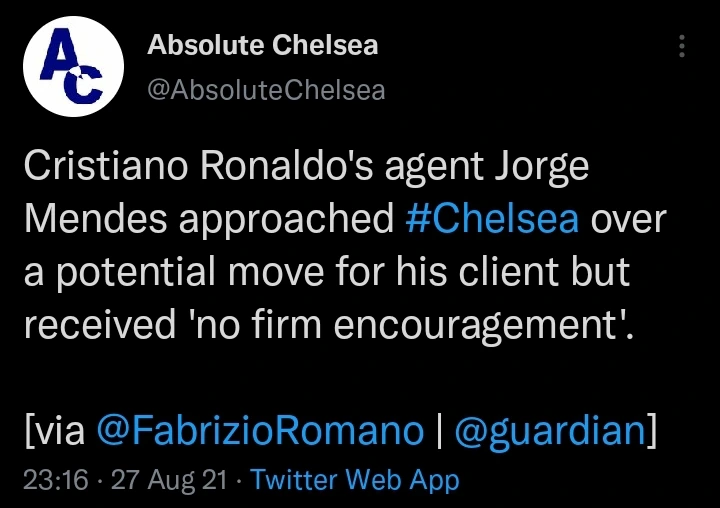 Cristiano Ronaldo is arguably the greatest ever footballer in history. His records and achievements speaks for itself. The football icon made a sensational return to Manchester United this summer twelve years after he left the club to join Real Madrid in Spain for a world record breaking transfer fee in 2009.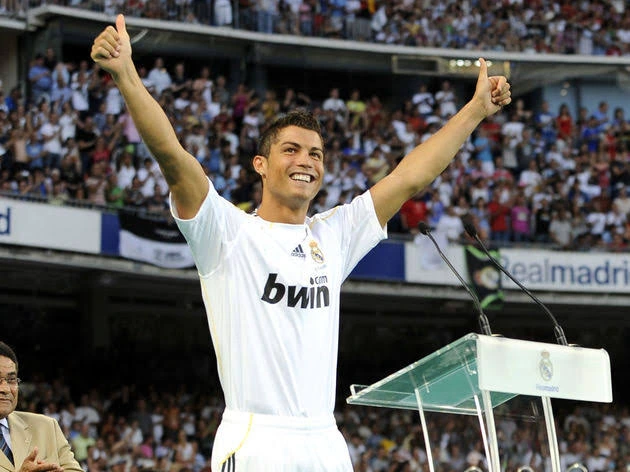 Cristiano Ronaldo made it clear he wanted to leave Juventus after three successful years at the club. For a moment, it looks like Cristiano Ronaldo was set to join Manchester United city rivals Manchester City this summer. Manchester United hijacked the deal and submitted an official bid to Juventus for the superstar, which was accepted with immediate effect.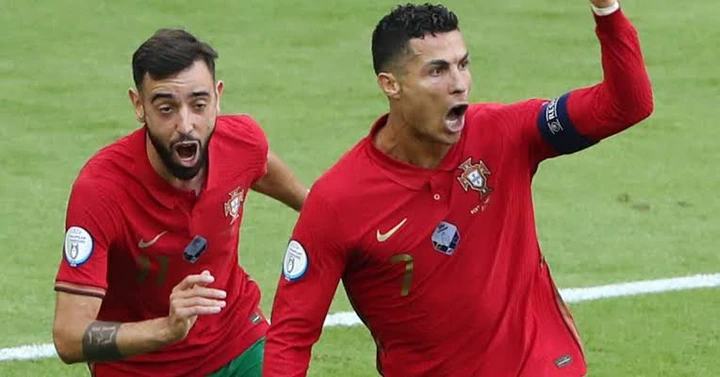 Chelsea football club passed on the chance to sign the 36-years-old, who will improve any clubs attack in the world because of the quality he possess as a footballer. Chelsea are not a big fan of spending money on signing players well into their thirties. Marina Granovskia gave Jorge Mendes a "Firm No" when he offered his client to Chelsea this summer.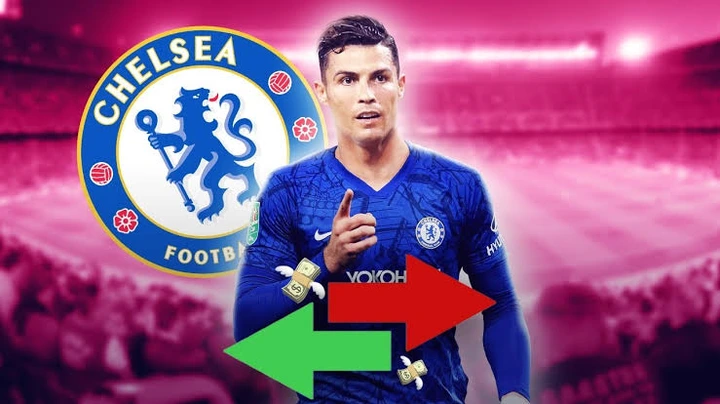 Did the Chelsea board made the right decision by turning down the offer to sign Cristiano Ronaldo, and letting him join one of their biggest rivals in the Premier league?