"Don't try it again", Mendy and Kepa tell Mason Mount during training
It was all fun and games in the Chelsea training session at Cobham yesterday. The Blues are set to face a stern test against Mikel Arteta's Arsenal on Sunday and they've been preparing for the game all week. Yesterday, Thomas Tuchel brought back the miniature ball training method in the training ground and all the players were made to test their skills with a much smaller football. The reason for this is to help them master close control and getting out of tight spaces. Chelsea boss, Thomas Tuchel used this technique a few times in training last season.
Well, after the sessions were over, some Chelsea players decided to try their hands at goalkeeping. Mendy, Kepa and Bettinelli stepped aside and the new, amateur goalkeepers Lukaku, Kai Harvetz, Mason Mount, Reece James, Calum Hudson Odoi and Jorginho took their place. Oh, and Kante also joined in the exercise.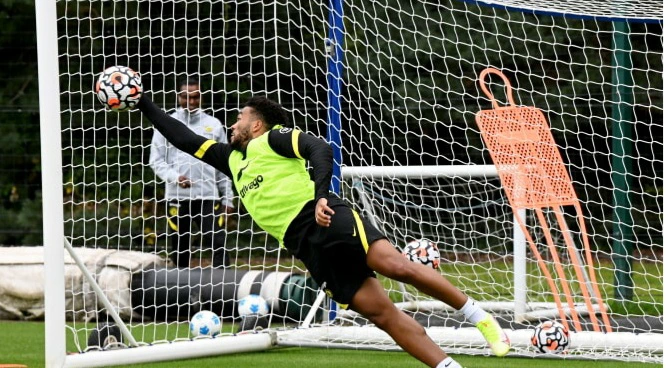 Lukaku, James and Jorginho did well in the goalkeeping role but it was Mason Mount who looked like he had no idea what he was doing. He was so poor that he let balls slip under his arms and into the back of the net.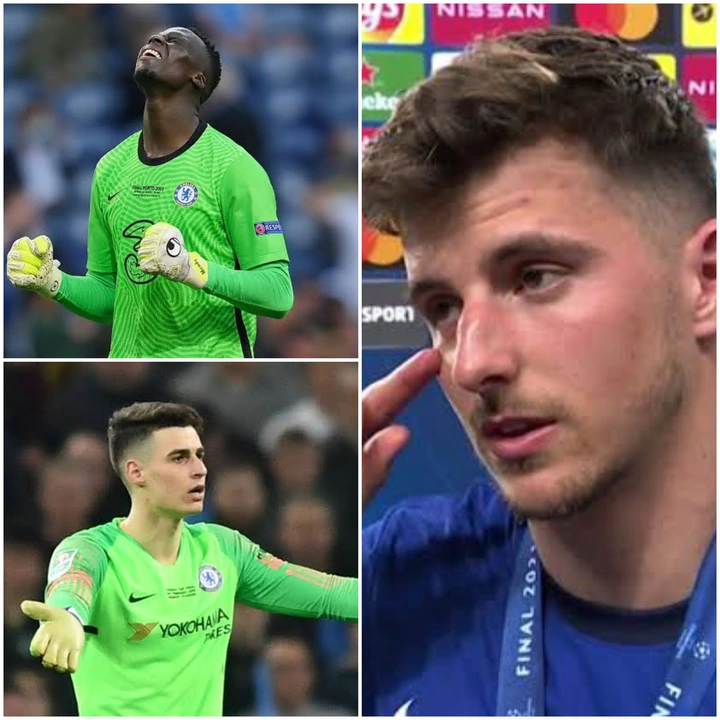 Afte the training was over, Mason Mount asked Mendy, Kepa and Bettinelli to give their opinion on his performance as a goalkeeper in training yesterday and the response was hilarious.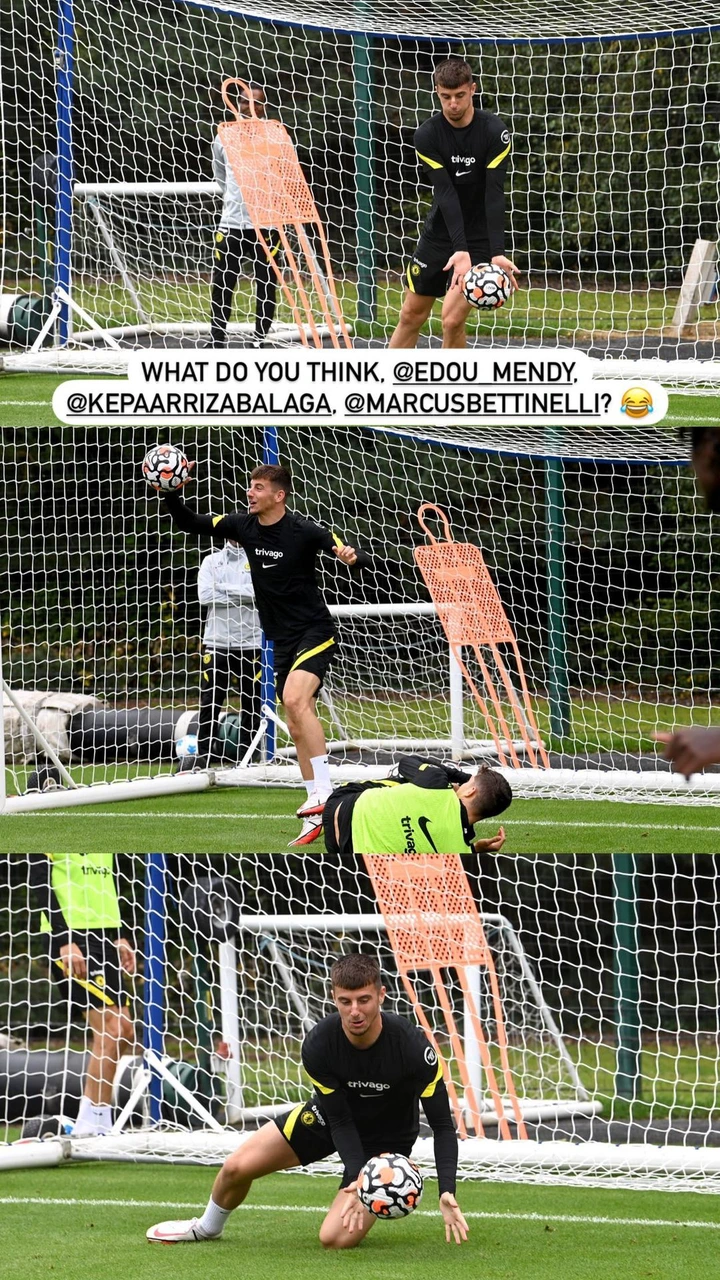 Mendy advised the young midfielder not to try it again but Kepa kept it simple and told Mount that he has the technique.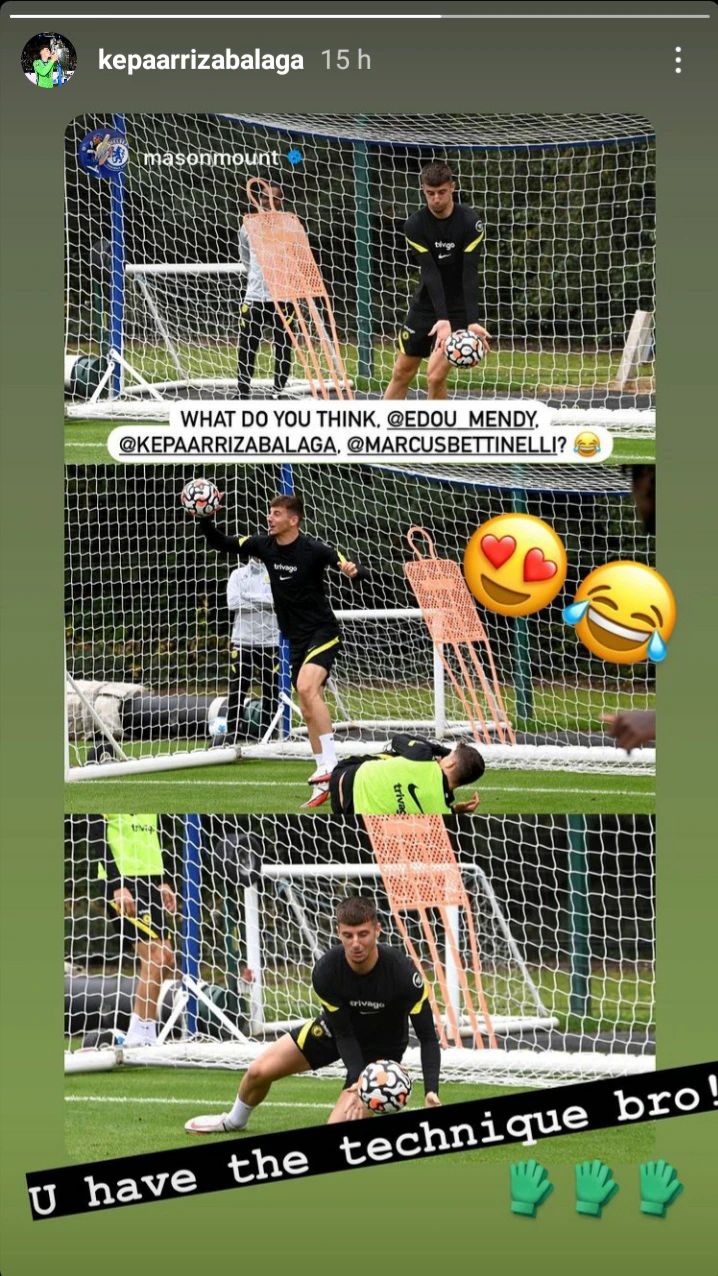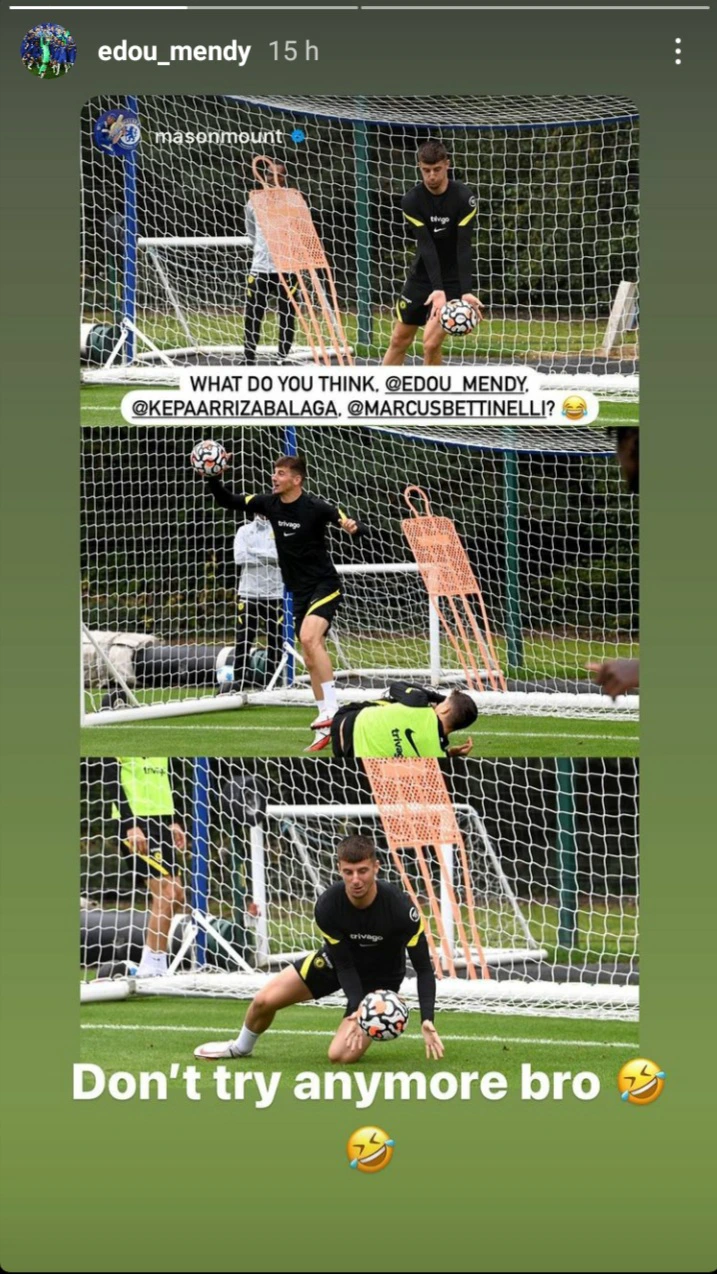 We don't know if Kepa was being sarcastic or he actually meant what he wrote but what we do know is that Mason Mount is not 'goalkeeping material'. Here are the pictures from the session yesterday…