"Don't bench him again", Chelsea fans tell Tuchel after Super Cup brilliant performance by their star
Chelsea came to win according to the pace and mentallity that was witnessed the first twenty minutes. Chelsea fans were available having missed thier players one on one since the pademic has been devasting the field of football. Chelsea showed why they are the Champions of europe after they silenced the entire stadium in northern Ireland. Chelsea dominated the first fifteen minutes with the highest shots in target. The blues were running as if they aimed for a certain number of goals leave alone the win.
The squad from london seemed to be promising with most chelsea fans well pleased with the lineup. Hakim ziyech was the main wish of many fans having been doubted that despite his impact the club still want to sell him. Trevoh chalobah too was seen in the squad having been brilliant in the friendlies aganist the derby teams in london.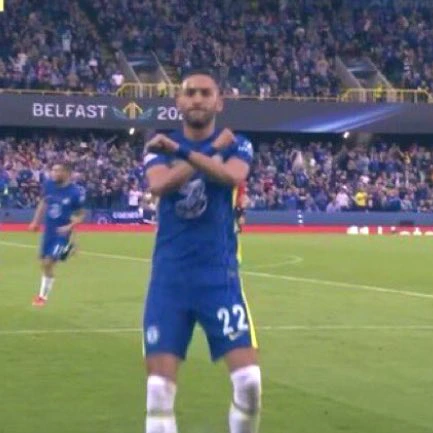 However the goal was well calculated with Marcus alonso pulling a through pass from behind and his left footed man from germany Kai harvetz collected. Harvetz released a world class pass into the box of Villarreal and finally the morrocan international left footed finished the task as usual. This drove the blues wild as they congratulated ziyech and including the writer hakim ziyech should never be benched.