Chelsea vs Villarreal: Good news to the Blues ahead of super cup
Chelsea football club captain Caesar Azpilicueta returned to pre-season preparations with the club today after enjoying his extended summer holidays.
This is good news to the club and their fans ahead of the super cup against Villarreal.
The captain looked happy as he exchanged pleasantries with teammates before going straight to the camera and throwing a welcome punch on the screen.
Chelsea players, fans and coaching staffs will be happy to welcome their inspirational captain to pre-season preparations as they look ahead to what is certainly going to be an exciting season with so many trophies on offer.
Chelsea still have Mason Mount, Reece James, Ben Chilwell, Emerson Palmieri Andrea Christensen and jorginho still out on holiday.
Welcome back captain Caesar Azpilicueta.
Meanwhile Tammy Abraham was spotted with a new hairstyle today in training, the number nine ditched his famous dreadlocks style for a different style.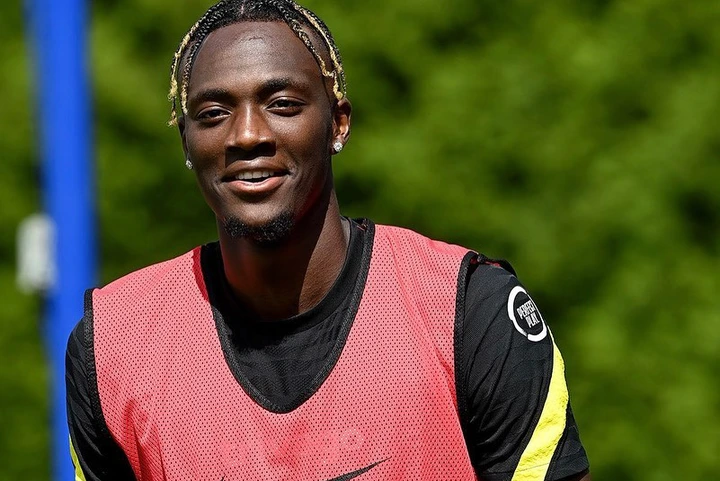 Tammy Abraham looks different in a different hairstyle.
Chelsea players are getting set to take on Arsenal tomorrow in their second official pre-season friendly after beating Bournemouth in their last outing by two goals to one.