Chelsea have already signed a goal machine and he prooved it against Peterborough in 6-1 win
Thomas Tuchel and Chelsea are in search for potent striker as they have unable to make any addition to the Blues squad after winning the Champions League.
But a wonderkid who is a goal machine proofed himself by registering a goal in Tuchel's first pre-season game.
Chelsea won Peterborough 6-1 at Cobham today. Most young players like Armando Broja, Conor Gallagher and Malaang Sarr all made appearances. Armando Broja scored a goal in the game, other players like Tammy Abraham and Hakim Ziyech also scored.
Armando Broja is 20 years old, he got promoted to Pre-season first team last week by Thomas Tuchel.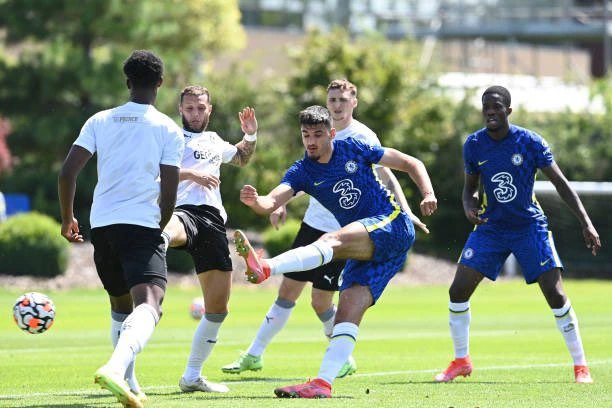 Broja just got back from loan, he played for Vitesse FC last season and scored over 12 goals for the Dutch team. This striker might be added to Chelsea's senior team.Tuchel might make him Olivier Giroud's replacement but that depends on his pre-season performance.
Hakim Ziyech scored a hattrick in the game, he really showed a masterclass performance against Peterborough. Chelsea have started well this season, they might lift another major trophy if they continue with this performance.
The blues will play against Bournemouth next time, more players will show their qualities that day.