Chelsea 6:1 Peterborough: Check goal scorers, match stats and fans reactions to player performance
Chelsea fans are happy as their first pre-season game ended very well in the favour of their team, though it was played behind closed doors.
Chelsea faced Peterborough United at Cobham training ground, it was Thomas Tuchel first pre season fixture and they were victorious against the Championship side. Following the friendly match, Chelsea fans came out to applaud their star player after having an impressive performance.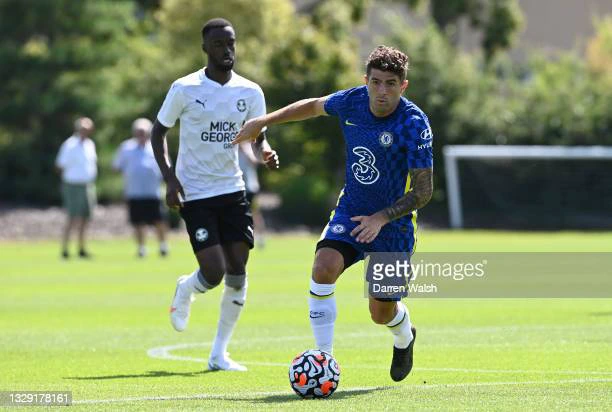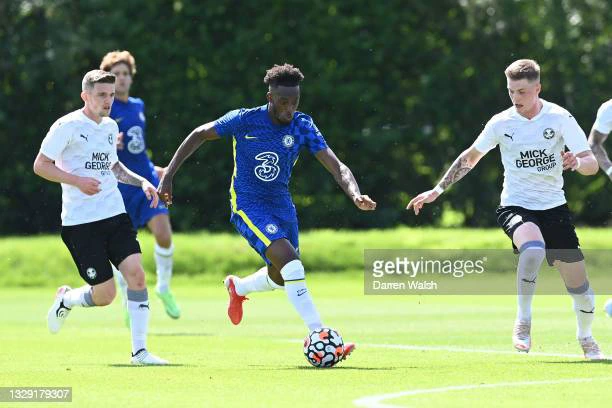 Thomas Tuchel sticked to his usual formation at Chelsea, with Tammy Abraham leading the front line alongside Christian Pulisic and Callum Hudson Odoi. Players like Jake Clarke-Salter, Malang Sarr, Zappacosta and Drinkwater all started for Chelsea today. Players will try to impress Thomas Tuchel in the pre season so they might get a chance of featuring in his plan for next season.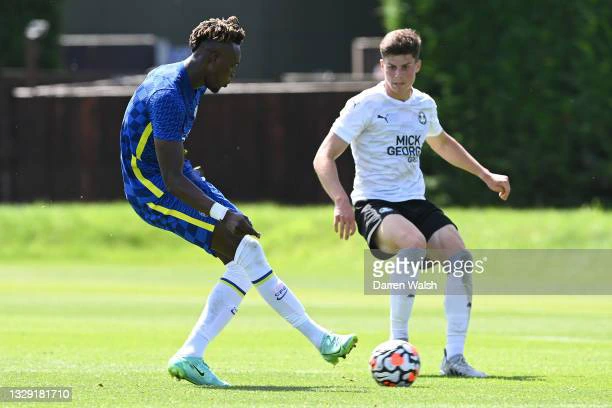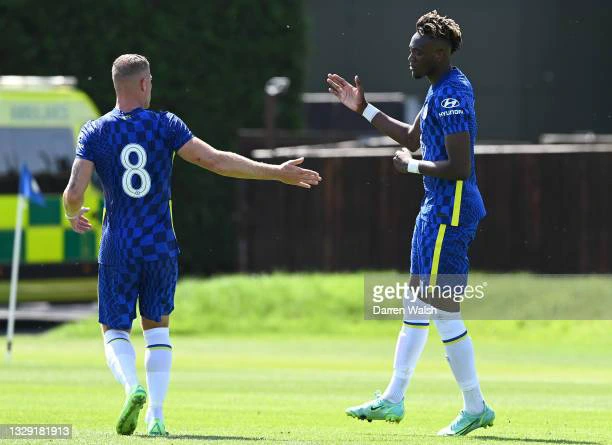 Chelsea took the lead against Peterborough United in the first half of the match after Tammy Abraham scored. Peterborough United played well against Chelsea today but failed to capitalize from the chances they had, Chelsea saw more of the ball possessions and had better chances of scoring. Tammy Abraham gave Chelsea a narrow lead in the first half of the as they headed into the second half of the match.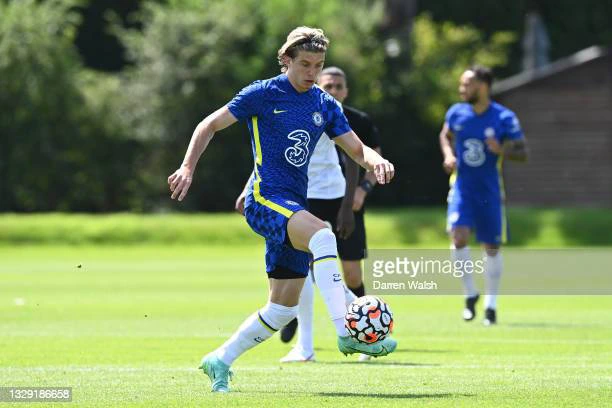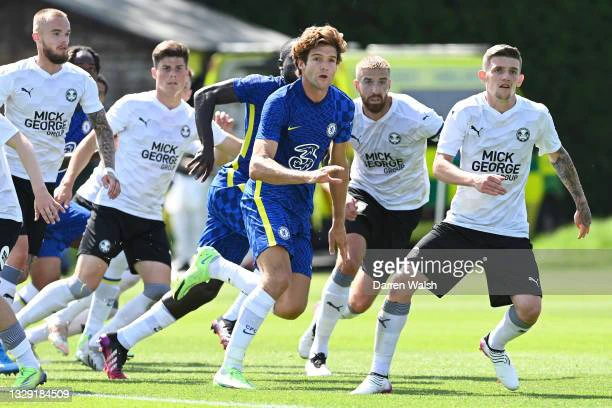 Down into the second half of the match, Chelsea extended their lead to 2-0 after Hakim Ziyech scored. Hakim Ziyech came in as a substitute for Chelsea in the second half of the match. Chelsea ended up trashing Peterborough United 6-1 at Cobham training centre, it was recorded that Christian Pulisic, Tammy Abraham, Armando Broja and Hakim Ziyech all scored, Peterborough United managed to score one goal. Hakim Ziyech scored a Hattrick for Chelsea as they got past Peterborough in their first pre season fixture.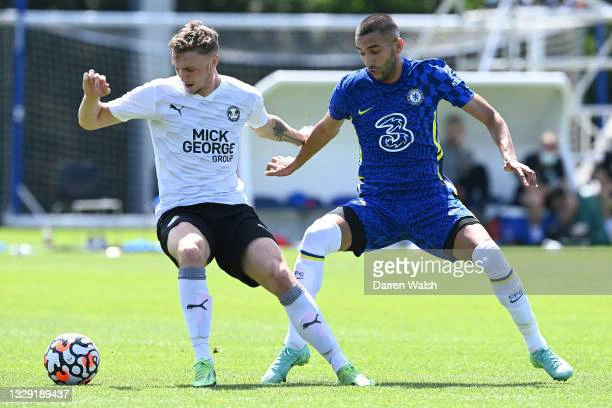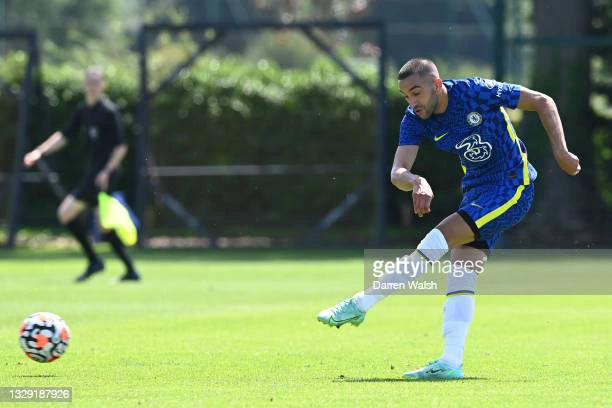 Such a solid performance it was from Chelsea today, Thomas Tuchel will be impressed with his team's performance against Peterborough United in their first pre season fixture.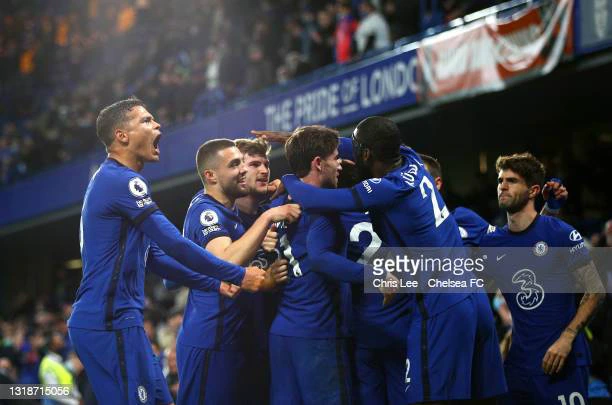 Chelsea fans were impressed with Tammy Abraham's performance in today's match. The Englishman delivered his best for Chelsea in today's match, hopefully he gets to remain with Chelsea next season and be at his very best. Comments made by fans on Tammy Abraham can be seen below.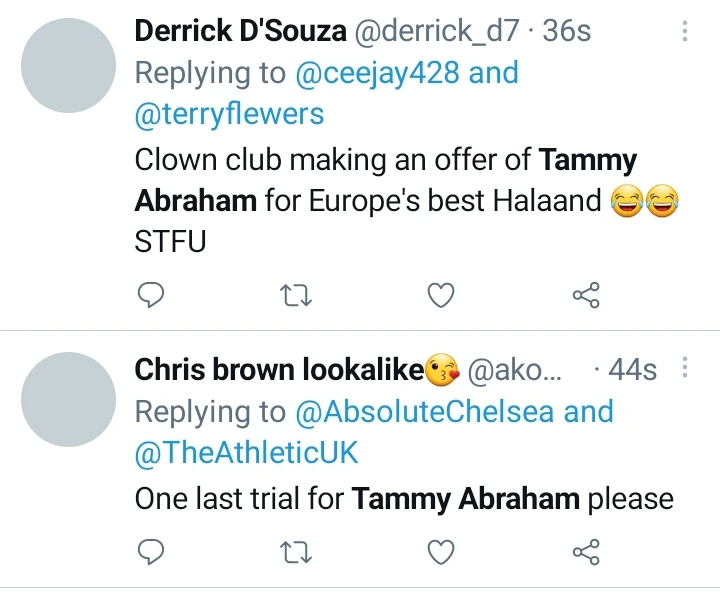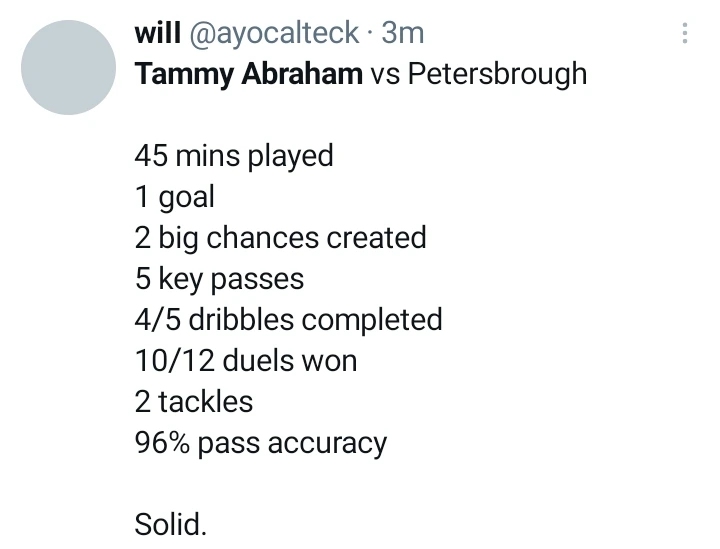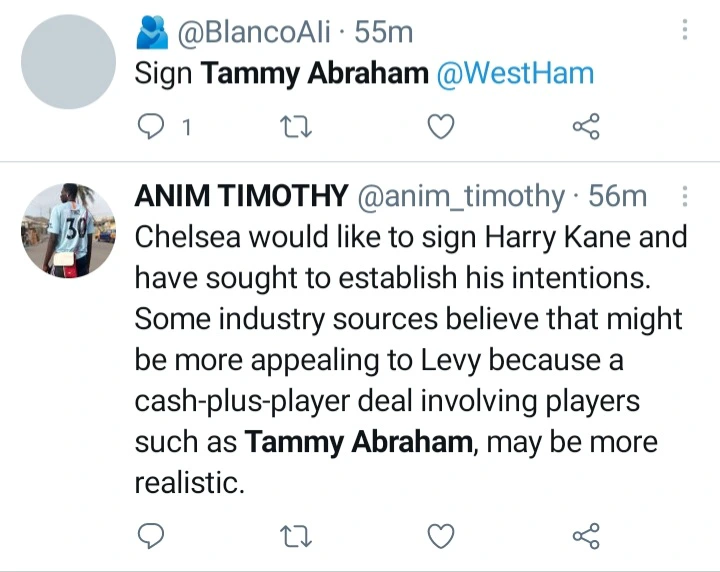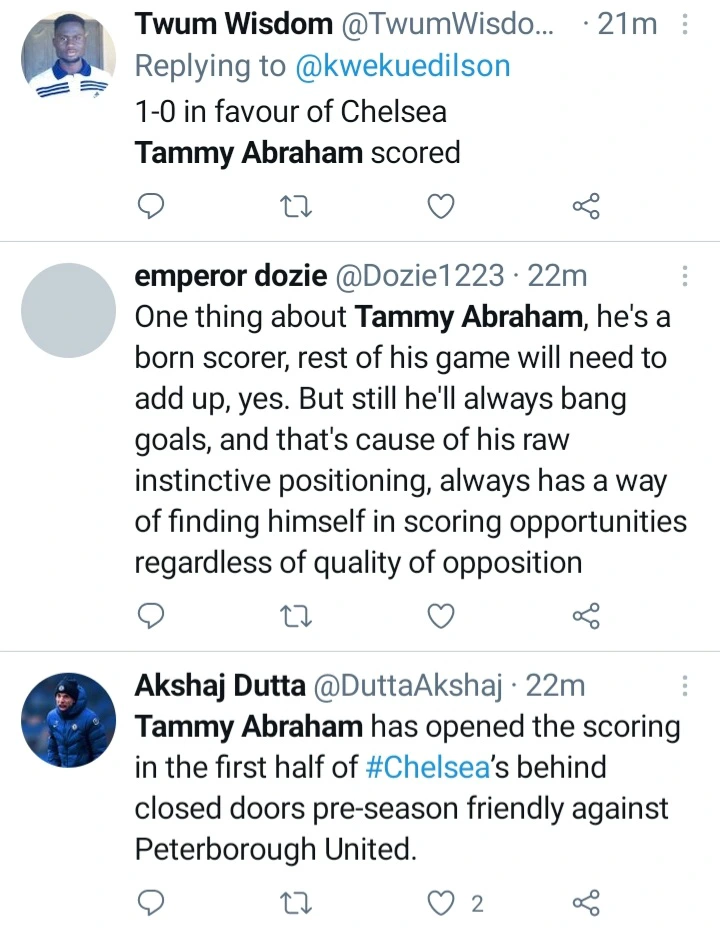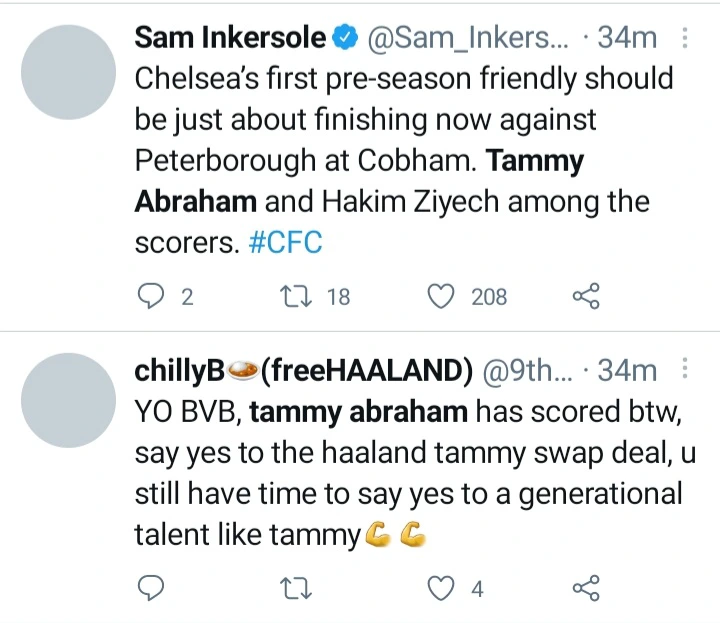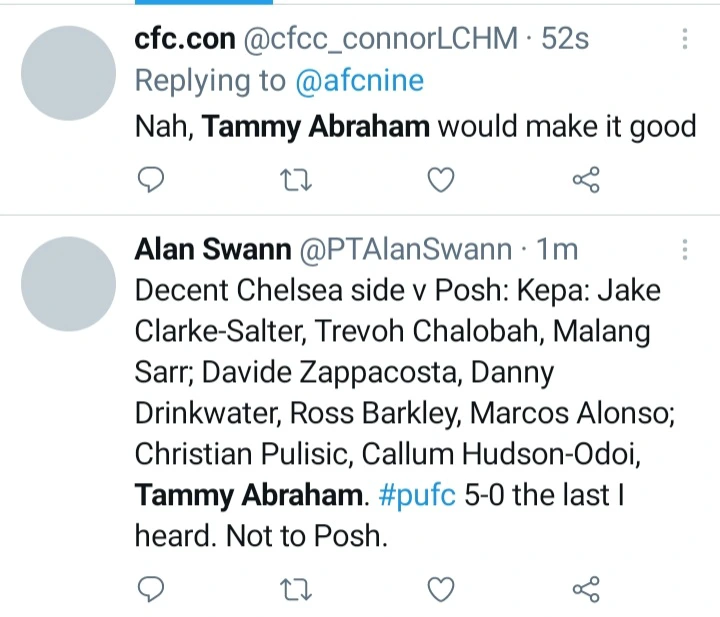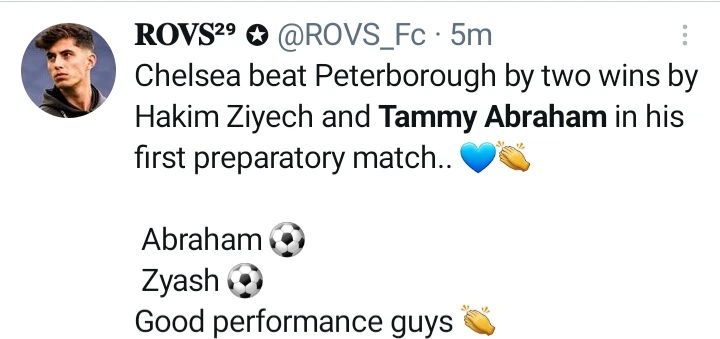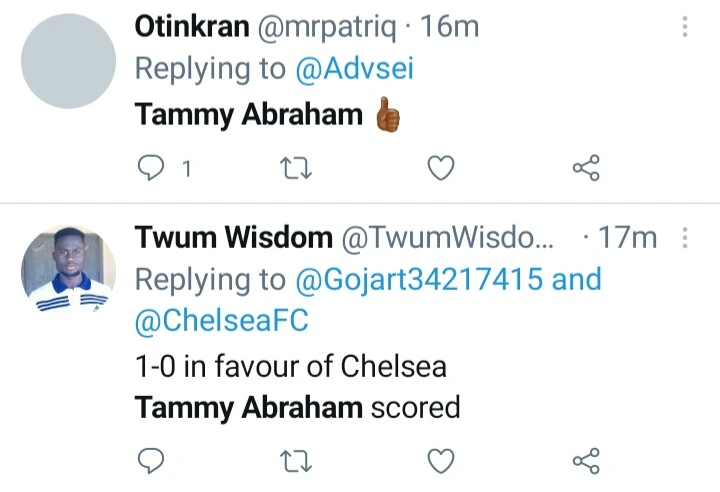 The match was played behind closed doors. The match is irrelevant, whether they lose or win it but Tammy Abraham is giving everything to ensure that he remains at the club next season. Do you think Thomas Tuchel will give Tammy Abraham another chance?