Explanation has been given as Arsenal began their pre-season with a 2-1 loss to Scottish side Hibernian at the Easter Road on Tuesday.
Goals from Martin Boyle and Daniel Mackay gave the home team a deserved two goals lead before Emile Smith-Rowe pulled one back in the closing stages of the game.
After the game, Arsenal boss Mikel Arteta reveals why his team lost to the Scottish side as he claimed that he played with many kids and they didn't train well.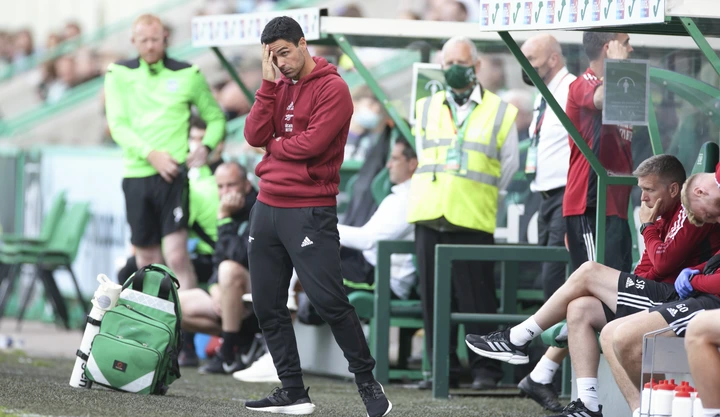 Well I'm always disappointed when we lose a football match but it is the first game, we played with many kids and we only had four training sessions. We've trained really hard and you could see that the players were a little bit leggy," he said.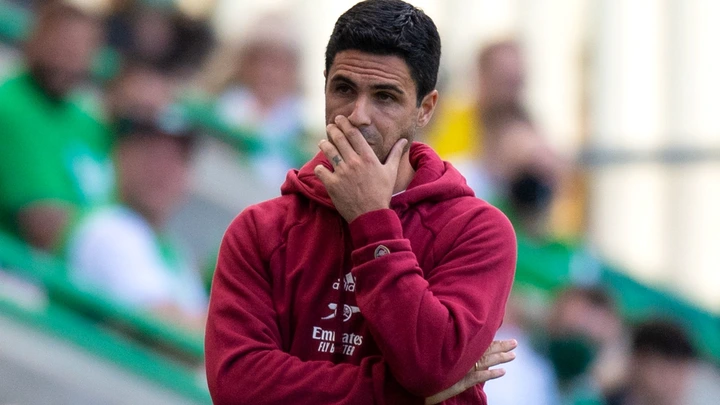 He also added that his team conceded the first goal by accident and the second goal scored by the home team was an offside. The Spaniard also gave another reason why they lost as he claimed his team couldn't score from the various chances they created.
"I think we conceded the first goal, an accident, and the second goal was clearly offside. We created many, many chances but we didn't score. That's what pre-season is for, to take the things that we haven't done well into a training session and then improve," he added.