According to various reports, the Italian international midfielder, Jorginho has reportedly played down the transfer rumours his Chelsea exit by questioning; "Why he would want to leave the club.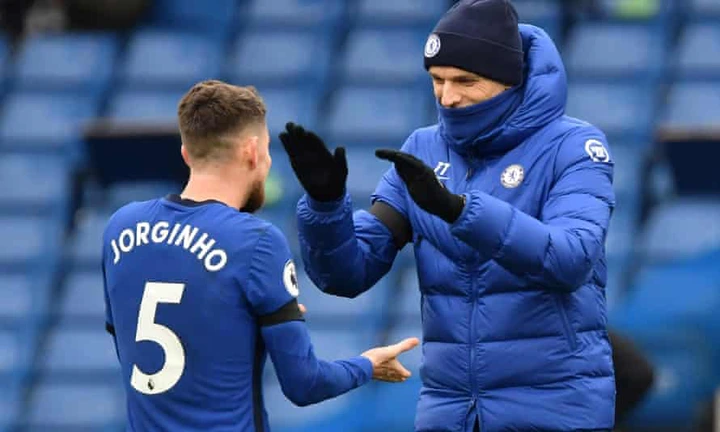 The Chelsea holding midfielder, currently preparing for the 2020 European Championship final against the three lions of England has enjoyed a fantastic season campaign.
Reports claims that the Italian midfielder help Chelsea won the UEFA Champions League for the first time since 2012 and could be balon d'Or award favourite.
When Jorginho was asked if he would consider a summer move away from Stamford Bridge, following the speculating reports of the midfielder been linked with a move to Napoli, he answered saying; "how could I want to leave the club".
However, it seems Jorginho's comments appear to be contrary to those recently made by his agent Joao Santos, amid his transfer rumour .
According to reports, Jorginho's representative said: "Italian midfielder won the Champions League and has now become a strong point in Italy too.
Jorginho has been a pivotal part of Chelsea's squad, and Thomas Tuchel built his 3-4-3 formation around the 29-year old and partnered him with N'Golo Kante in midfield.