Mason Mount, others react as Chelsea's goalkeeper leaves Stamford Bridge
Chelsea Legend John Terry, Mason Mount and Pedro Rodriguez have all reacted after Willy Caballero announced his departure from the London based club.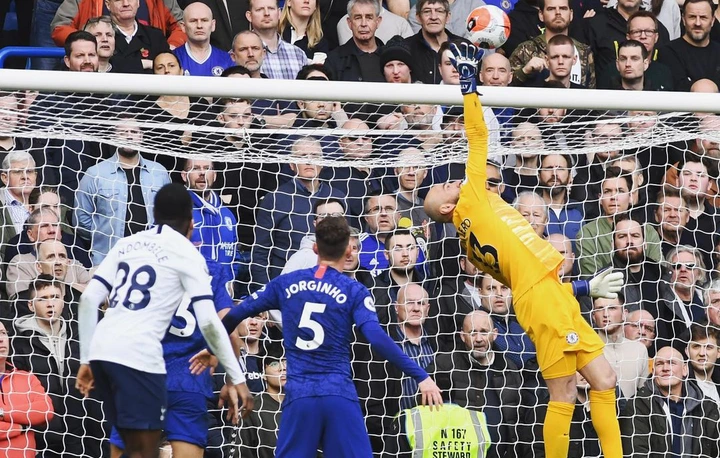 The Argentina international was signed by the Blues on a free transfer from Manchester City four years ago, and he was able to win many trophies with the club.
Willy Caballero got signed under coach Antonio Conte, but he was unable to cement his spot as the team number 1 goalkeeper throughout his time with the club.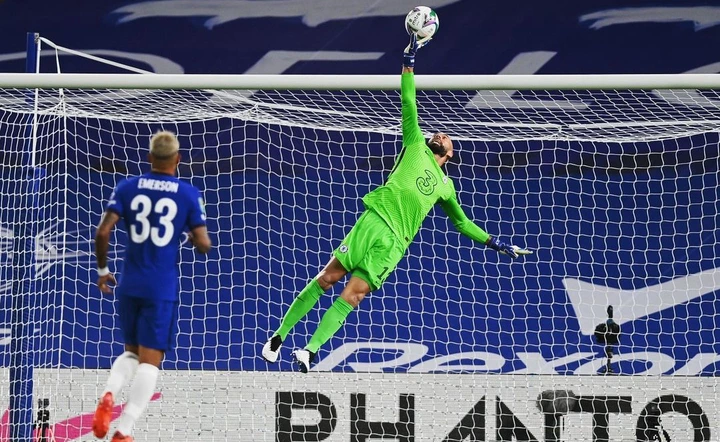 The former Manchester City star was a backup to Thibaut Courtois under Antonio Conte, and was a regular Chelsea goalkeeper in the Carabao Cup.
The 39 years old won the UEFA Champions League title, UEFA Europa League title, and an FA Cup title with Chelsea FC.
Cabalero started his professional football career with Boca Junior FC in Argentina before moving to Elche FC in Spain, he also played for Arsenal FC in Argentina, Malaga FC, Manchester City and Chelsea FC.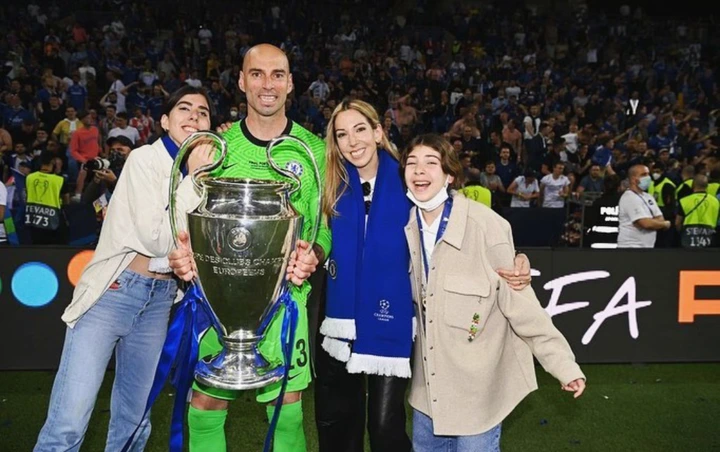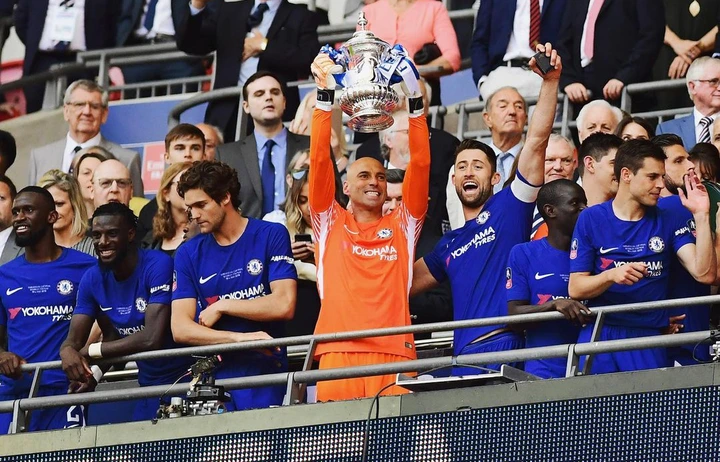 Reacting after leaving the club, Willy Caballero posted on his verified Instagram handle on Thursday night that;
"I just want to thank all of the Chelsea family for these beautiful 4 years together, for so many fun memories. It has been a pleasure and honour to defend this shirt and colours with my all. I want to wish you all the best for the next season ahead. I'm excited for whatever follows, and I'm eager to continue my career for the new challenges which football brings to me and excites us all everyday. Thank you, Willy. Chelsea football club."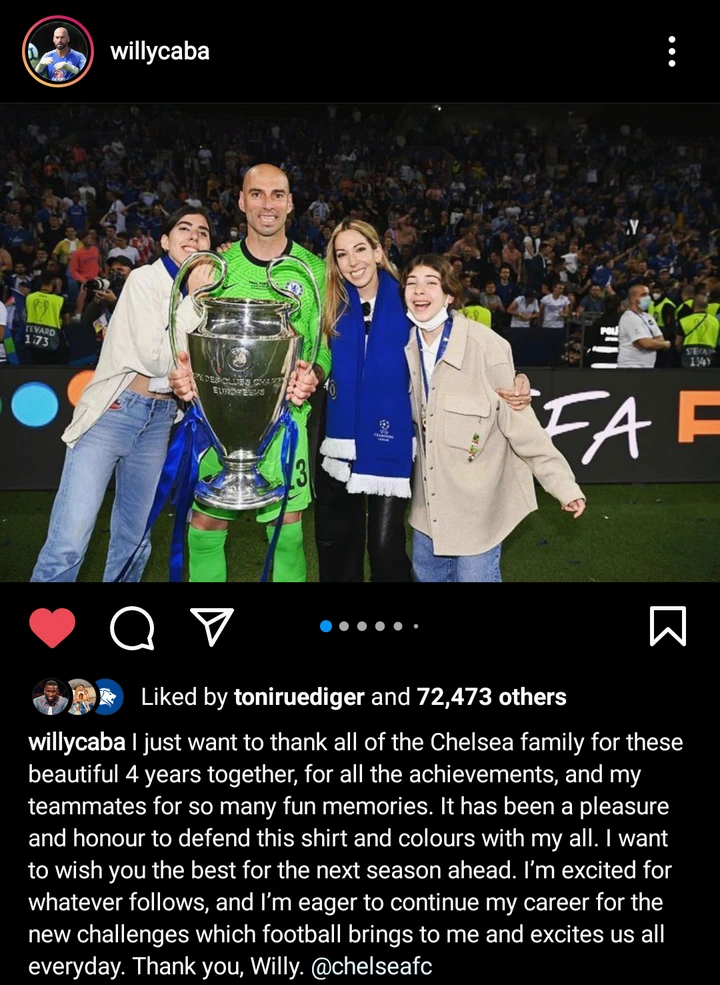 Reacting to Willy Caballero's statement, John Terry, Mason Mount, Pedro, Cesar Azpilicueta, Tammy Abraham and others reacted by commenting to wish him best of Luck.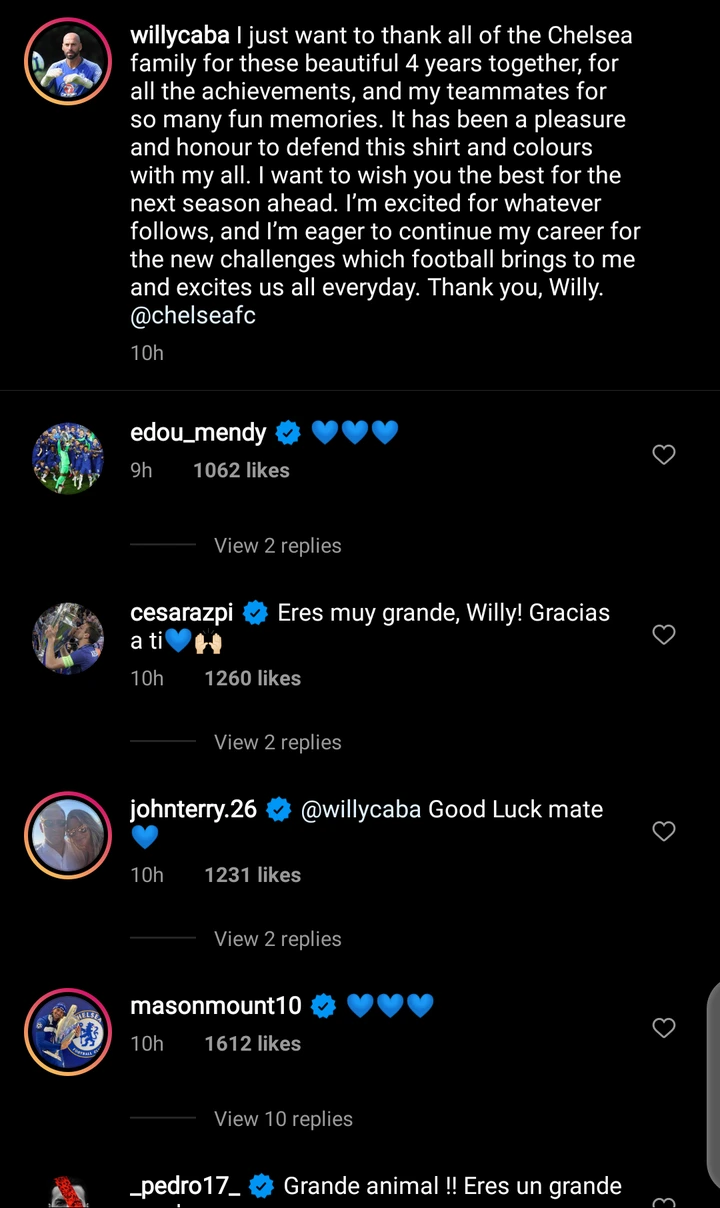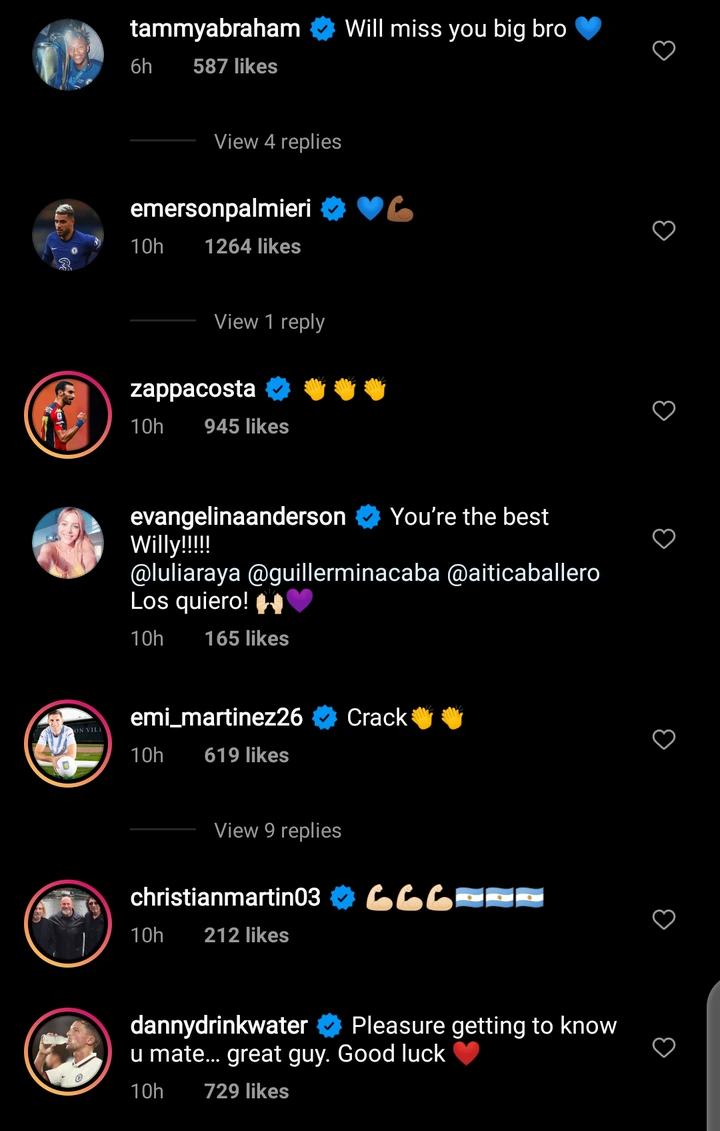 Willy Caballero says good bye to Chelsea after 4 seasons with the club.
Honours:
🏆Champions League
🏆Europa League
🏆FA Cup.