Chelsea player escapes as Barca super star set to Thomas Tuchel at Stamford Bridge
Chelsea manager Thomas Tuchel is yet to sign a potential target in the transfer market but he's reportedly working underway to at least sign two players according to sources from Stamford Bridge.
However, Callumn Hudson Odoi has reportedly escaped a ban action after being speeding on his way to the training ground last year. The out of favour Chelsea player was being tipped be banned from driving but now its a relief to him.
The player appeared in magistrate court upon hearing of final decision from the jugde and therefore was charged rather than banned. It should be noted that he was as well left out of squad that was expected to represent England in Euro 2020.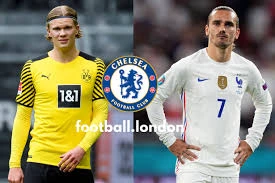 Apparently, it's like Tuchel is planning to sign turn his attention to the France and Barcelona's striker Antoine Griezmann as a potential target to lead his attack next season.
The TeamTalk has hinted that Tuchel is a long time admirer of 31 year old attacker and he's likely to hold talks with him consider that he catalans are planning to offload several key players to cut their wage bills.
Meanwhile, the Blues are expected to hand in a new bid for Borrusia Dortmund's Erling Haaland after the previous bid was rejected. Lastly in your opinion, Do you think Chelsea should sign Antoine Griezzman?