"Not for sale", Thomas Tuchel dares Marina Granovskaia over transfer of Chelsea's star player
Chelsea has been known to want to offload some surplus players in other to fund their activities in the current summer transfer market, but the decision of which player to let go seems to have caused a cold war between Chelsea Coach, Thomas Tuchel, and Transfer Director, Marina Granovskaia, both parties have been reported not to see eye-to-eye because Chelsea coach, Thomas Tuchel recently blocked her recent move to sell one of his star utility players that she considers surplus to the club's squad moving forward.
The Chelsea Transfer Director had decided to sell Chelsea left-back Marcus Alonso in this summer transfer window because he featured only 17 times throughout Chelsea's 2020/2021 season and it was clear that Ben Chilwell was the preferred left-back choice in Chelsea's starting line-up but the coach had other plans. But Chelsea's Transfer Director, Granovskaia who was not on the same page as Tuchel decided that Alonso who was approaching his early thirties was aging and should be up for sale and he could still be sold at the right price since he has two years left in his contract with Chelsea and according to transfermarkt.com his market value is at €12m.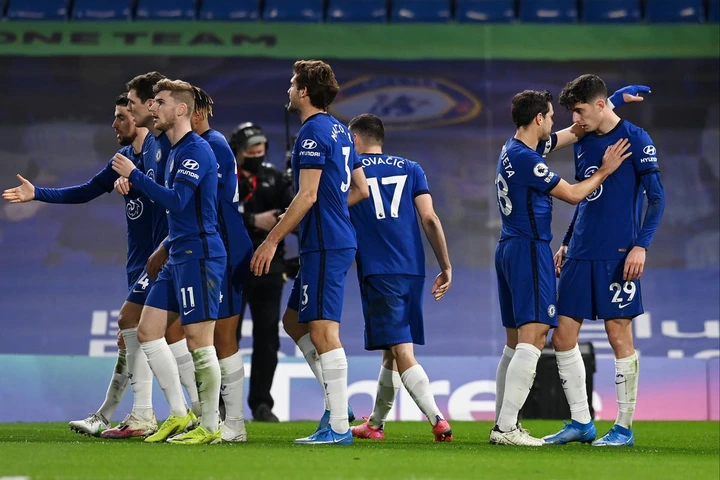 Alonso was reported to be on the radar of Spanish La Liga Club, Barcelona who required a left-back to strengthen their squad because they are set to sell Junior Firpo to English Premier League club, Leeds United. Barcelona approached Chelsea's club Transfer Director, Marina Granovskaia to begin negotiations for the 30-year old left-back who they have been tracking for some time now as a replacement for Junior Firpo but coach Thomas Tuchel used his veto power at Chelsea to block any sort of negotiations between the Blues and Barcelona for the player, but this did not go down well with Chelsea's Transfer Director, Granocskaia
Tuchel has expressed his desire to keep because Marcus Alonso is still a very important member of his team, he explained that the 30-year old player is a tactically flexible utility player, Marcus Alonso is a natural left-back that can also play as either a left-winger or a center-back, and coach Thomas Tuchel has made it known that he wants to keep Marcus Alonso at Chelsea at all cost.
This rift between Granovskaia and Tuchel seems to be affecting the Blues recent activities in the summer transfer market because both parties look not to be on the same page when it comes to transfers, UEFA Champions League winners, Chelsea swiftly secured the services of big-money signings like Hakim Ziyech, Kai Havertz, and Timo Werner last season but in this year's summer transfer market they seem to be finding it difficult to secure the signing of any player.
IMAGE CREDIT: ALL IMAGES SOURCED FROM GOOGLE IMAGE
Chelsea has had two failed attempts at securing the services of a striker, they tried going for Erling Haaland, Borussia Dortmund refused to reach an agreement with the Blues, they also attempted to secure the services of Romelu Lukaku from Inter Milan who also declared that the striker is not for sale. If Chelsea fails to reinforce their squad this season with at least a center forward it might be a difficult 2021/2022 season for Chelsea.