Chelsea record signing, Kai Harvetz makes history as Portugal vs Germany ended in six goals thriller
The defending Champions, Portugal lost to the firing power of Germany as the game ended with six goals thriller.
CHELSEA  record signing Kai Harverz is leaving his dreams. He ended his season well by writing a Champions League final win against Manchester City. The young talent scored the winning goal in the European competition. He proceeded to the Euros in good form. Despite a slanting start against France, Kai Harverz was brilliant in that game but failed to score or assist in the game.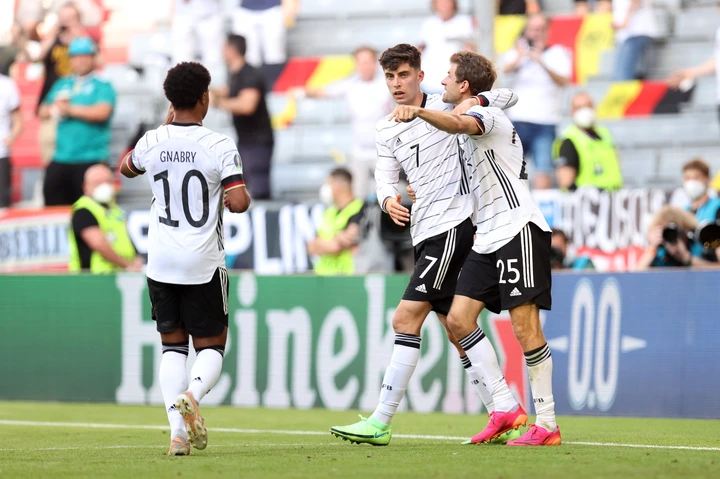 Germany were meeting Portugal and Cristiano Ronaldo. A tantalizing opener by Ronaldo stunned everyone. Kai Harverz later own scored an equalizer which turned out to an own goal of Ruben Dias. The Chelsea striker went ahead to confirm his claims as he scored the third goal for the team. The goal therefore made him break some long-held record. He became the youngest player to score in the international championship since Thomas Muller who was by then 20 years old. Kai Harverz is only 22 years and 8 days old. Portugal and France are now going to fight for a qualification as Germany take on surprising Hungary.