Chelsea owner, Roman Abramovich breaks good news to fans on Erling Haaland's transfer to Stamford Bridge
English Football outfit, Chelsea have held talks with Erling Haaland about a potential move this summer, according to reports.
The report also has it that Chelsea owner, Roman Abramovich is assuring the fans that he will do everything in his power to see the Borussia Dortmund's goal machine to play in Stamford Bridge.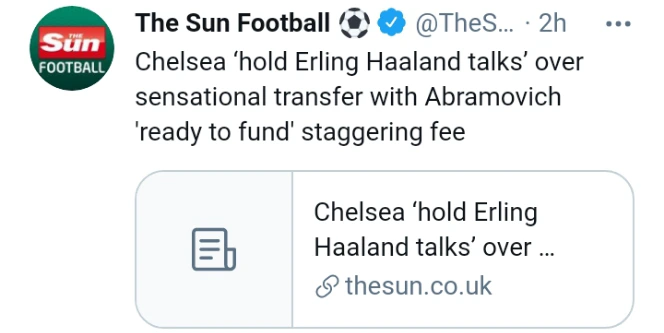 Halaand is one of the hottest properties in the transfer market, with Bayern Munich, Barcelona, and Real Madrid all interested, as well as both Manchester clubs.
Borussia Dortmund has set a price for Halaand of £154 million, and it appears that Chelsea is the favorite to sign him, with Roman Abramovich willing to fund the transfer.
According to journalist Jan Aage, the Blues have identified Halaand as the missing piece that will allow them to compete for the Premier League title next season and are working hard to close the deal.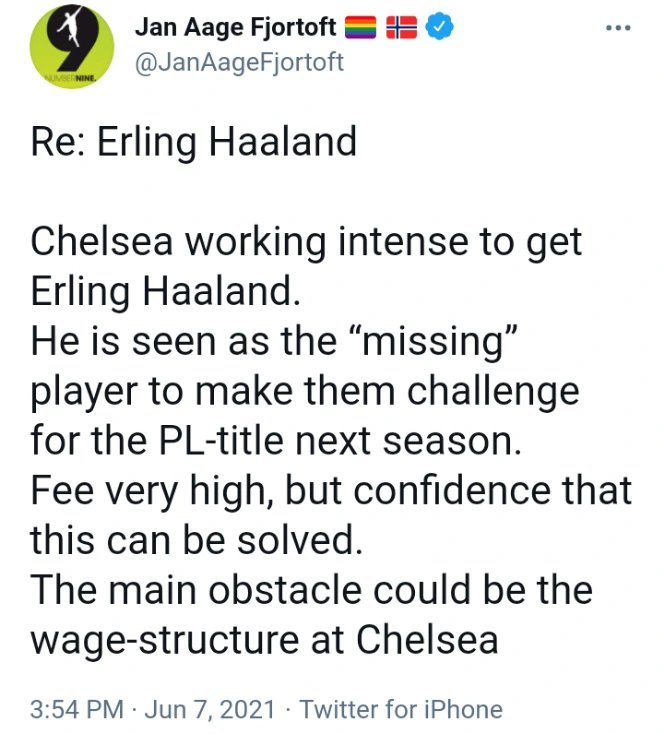 Halaand scored 40 goals in all competitions last season and will be a huge addition to the Chelsea team.
What are your thoughts on Ering Halaand and do you think he will be a success at Chelsea?