Bad news to Chelsea fans as their loved player leaving Stamford Bridge
With Tuchel's current Chelsea squad becoming huge to handle, a couple of star players have shown interest to leave for greener pastures elsewhere, while the already loaned out players would prefer not to come back.
Since the Blues boss is looking to add three more new faces to his squad come this summer transfer window, it now means there will be negligible playing time for many members, including Olivier Giroud, who played a very huge role during the quarter-finals champions league game against Atletico Madrid.
According to front pages of LaGazzeta dello Sport, Giroud is done with trying to prove his worth to the Blue fuels, and for that, he has accepted a Destiny to Ac Milan.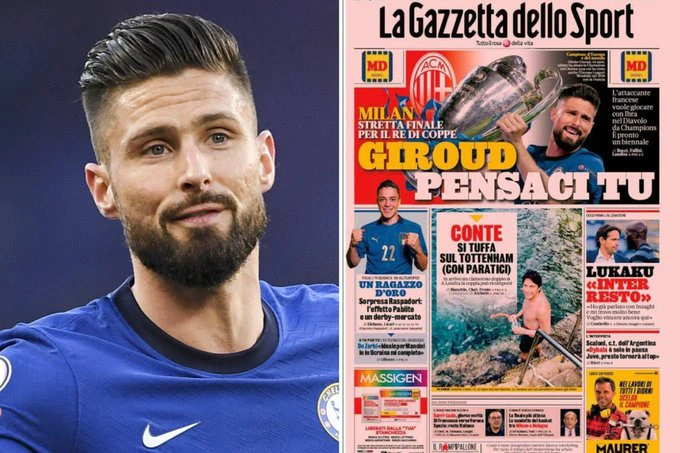 The Frenchman is hoping to represent his country at any time he is needed until his old stage, but that may only happen if he secures regular playing time, which is almost impossible to get in Tuchel's competitive squad.