UEFA reacts after Mason Mount was spotted doing this with Champions League trophy
Chelsea secured an important win against Manchester City to win the Champions League for the second time in the Club's history.
Thomas Tuchel has registered his name as one of the best managers in Chelsea's history.
The German manager has managed to achieve great success at the club in just five months.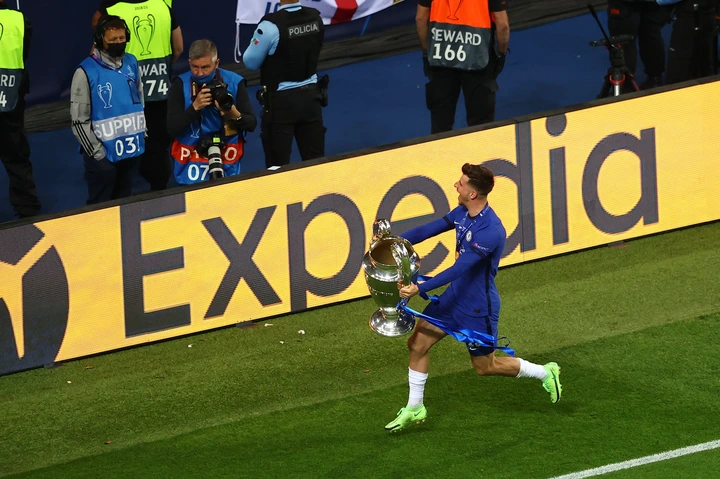 Thomas Tuchel got to the final of the FA Cup, won the Champions League and finished the season in fourth position on the Premier League table.
What else would you have expected from the German manager? I guess Chelsea fans around the world would be really pleased with his achievement in such a short time.
After won the Champions League tonight, Mason Mount was spotted parading the trophy in front on his fans.
This was the same thing Chelsea legend, Didier Drogba did when Chelsea won the Champions League in 2012.
Would Mason Mount also go down as one of the legends of the Club?