Done Deal: Arsenal announce the signing of world-class player
Good news to Arsenal fans as their darling club have announced a done deal as wonderkid has been added the family.
Whilst Lionel Messi's future is yet to be decided, the future of talented 10-year-old, Leo Messo—yes you read that correctly, has been confirmed as lying with Arsenal, with the Gunners announcing his signature on Thursday afternoon.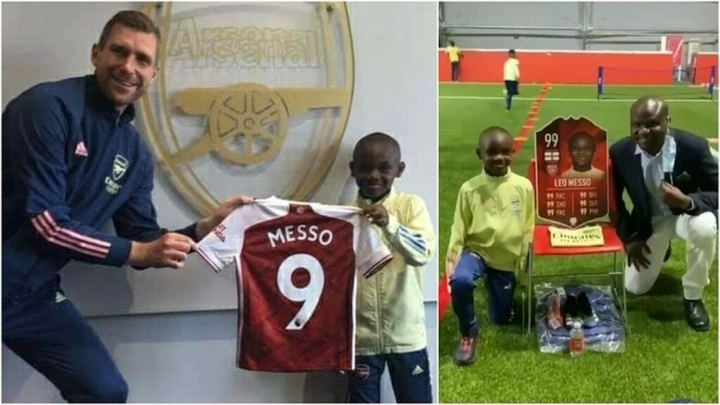 The talented youth player had previously spent time training with West Ham United's younger teams, but will join up with the Gunners' Academy ahead of the 2021/22 season.
Having been born in Kenya, Messo is considered one the brighter young prospects who could represent the nation, although obviously he would qualify to play for England eventually too.
Messo has already been pictured with an Arsenal shirt, wearing the No.9, in Arsenal's club offices, although there is recognition that these kind of youth signings often take a lot of work afterwards.
Messo will have to deal with the difficulties of teenage years and his body developing physically, all whilst training with an academy as well regarded as Arsenal's.