Chelsea fans, see why Tuchel substituted Kante in the first half
Chelsea fans see the reason behind Tuchel's early substitution as the Blues hosted Leicester City at Stamford Bridge just three days after the Foxes came on top against the blues in the FA Cup final.
Thomas Tuchel needed nothing less than a win here against Leicester to ensure their top four finish remains on course but that mission would suffer an early blow just 30 minutes into the game after N'Golo Kante signalled to the bench that something was wrong.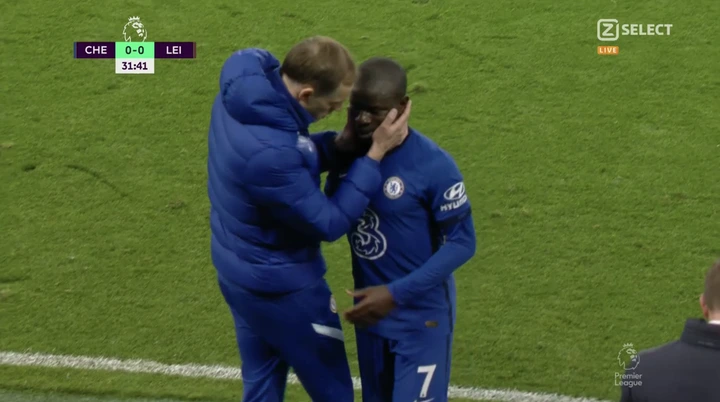 Therefore with two crucial games against Aston Villa and the big one in the Champions League final against Manchester City, Tuchel had to withdraw Kante just immediately he got the signal that the French midfielder was not playing fully fit.
To avoid further damage, Kante was replaced by Mateo Kovacic who himself is also making a comeback from an injury and though seeing the Croatian fit again, Kante's absence is something that not any Chelsea fans will want to have ahead of the final.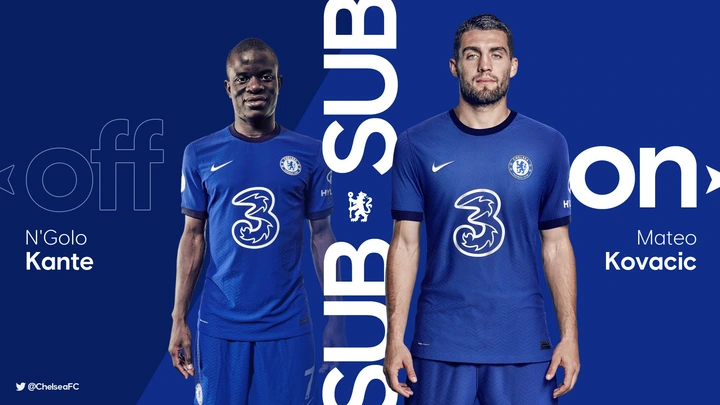 Tuchel is expected to provide more details on his injury but the good news is that Kante even played some few seconds before getting off and he appeared to walk just okay thus his change was just a precautionary measure.