Check how Chelsea stars dominate EPL team of the week
Chelsea stars flooded UEFA Champions League team of the week as Chelsea qualified for the final and in EPL some of the players have been included in the team of the week.
The 2020/21 premier league season is gradually coming to an end as the matchday '35' matches rounded up last night.
Burnley sent Fulham to relegation last night by beating them 2-0 at Craven Cottage. So Fulham, West Brom, and Sheffield United are now the team's relegated from the premier league.
Some other results for last weekend are as follows;
Liverpool revive their hope of making the top four when they beat Southampton 2-0 in Anfield.
West Ham United lost at home to Everton by 1-0 as they bottled their opportunity to make the top four.
Arsenal FC claimed a 3-1 deserved victory over West Bromwich Albion in Emirates Stadium.
Chelsea on the other hand, decisively won Manchester City by 2-1 in Etihad Stadium.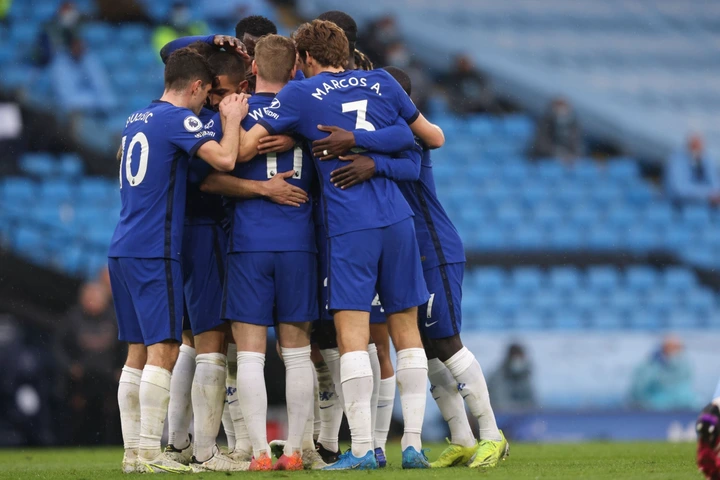 However, Hakim Ziyech, Cesar Azpilicueta, and Marcos Alonso has been included in the Premier League Team Of The Week presented by WHOSCORED.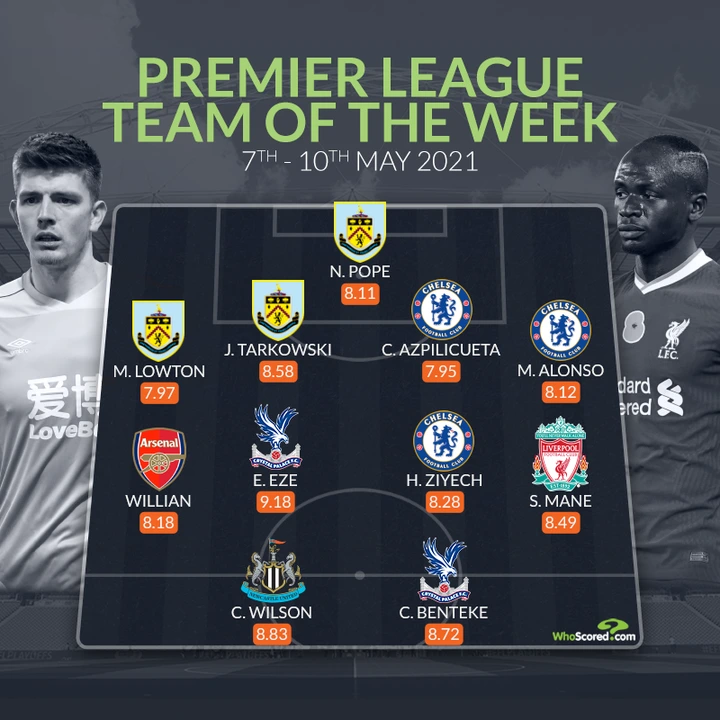 Recalled that Ziyech scored the equalizer against Man City before Alonso snatched the Victory at stoppage time. Azpilicueta was also solid at the defense throughout.
All in all, Congratulations to the three of them.