If there's one Chelsea star that might win the prestigious Award like the Balon D'or, Sportsfocushub believed that Ngolo Kante is the man.
Kante bossed it against Madrid while fasting. It pains me that Lampard was willing to let him go for a certain Declan Rice.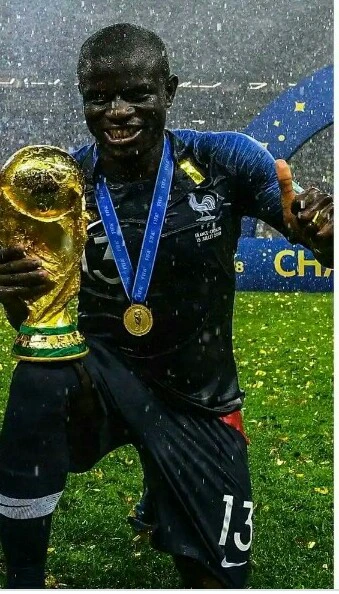 Ngolo Kante deserve awards for what he is, an exceptionally intelligent footballer who works incredibly hard for his team. He is still largely defined as a work horse. He is more intelligent than most players.u
He's technical and very unique. The most fantastic players around. He's fast and strong but his technical aspect is even better and top notch.
He spots danger and puts it off quick, spots attacking/goal scoring chance and takes them out quickly.
The way he switches from Ball Winning responsibilities to attacking Midfielder role is second to none. What a Player he is.
According to fabrizio Romano, N'Golo Kanté is not just the man of the match, again. He's a special guy and special player. Chelsea board has 'protected' him last summer: two clubs were set to open talks to sign Kanté offering more than €50m, Chelsea answer has always been 'NO'.
Astronomically speaking, the accumulative performance of the France international world class midfielder Ngolo kante shows that he deserves the Balon d or award.
When people are saying that 70% of planet hearth is cover by water. And rest is cover by NgoloKante, they are right. Check this out.