Man United and Liverpool match postponed after protesters broke into Stadium
Log leader Manchester City will still have to wait to see their hands on the trophy as Manchester United and Liverpool match which could have determined whether they will be announced today has been postponed.
Sunday anticipated match between Manchester United and the Premier League defending champions, Liverpool was delayed after fans broke into stadium.
The match between the two teams has already been scheduled earlier to begin at 4.30pm UK Time, but it appears that the time may be rescheduled after Manchester United fans broken into Old Trafford following their demands on the club American owners to resign.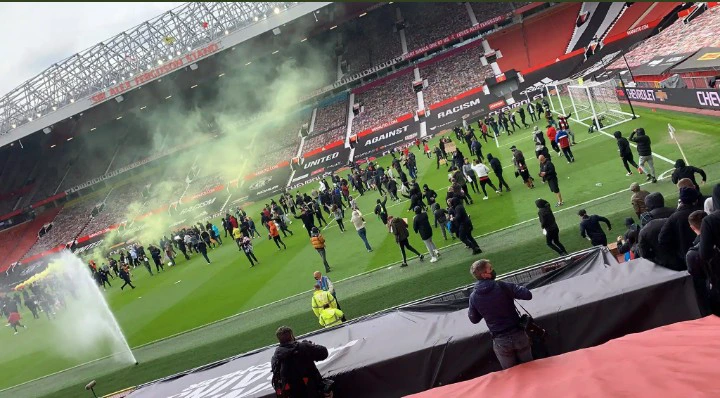 The hashtag #Glazersout has been trending recently after the club's earlier decision to join the previously proposed European Super League. Many fans are of the opinions that the club should have sought for their opinions before going ahead to join the planned new league. Though, Manchester United has backed out of the Super League along with other Big-6 clubs in England, the club fans are still insistent that the current club owners should resign.
One of the top executives the club, Ed Woodward has already resigned from his opinion following the pressures from the fans.