Chelsea president makes decision to sign Erling Haaland to boost Tuchel's squad
Thomas Tuchel is currently enjoying his work at Stamford Bridge as his side has remained unbeaten so far under him since taking over from Frank Lampard.
Chelsea's owner, Roman Abramovic is reportedly ready to break away from his usual policy of not working with agent Mino Raiola inorder to seal the transfer deal of Borussia Dortmund's star, Erling Haaland.
The 20 years old Norwegian goal machine is one of the most talked about players in the world of football at the moment and could be a superb signing for Chelsea as an upgrade on the struggling Timo Werner.
According to the Daily Star, Abramovic is now on a personal mission to sign Haaland and will even work with Raiola to bring the Norwegian international to Stamford Bridge.
After signing Havertz, Ziyech and Timo Werner to boost Chelsea's squad this season, their arrival at the club hasn't made much difference, instead the club has tag named them as 'flops.'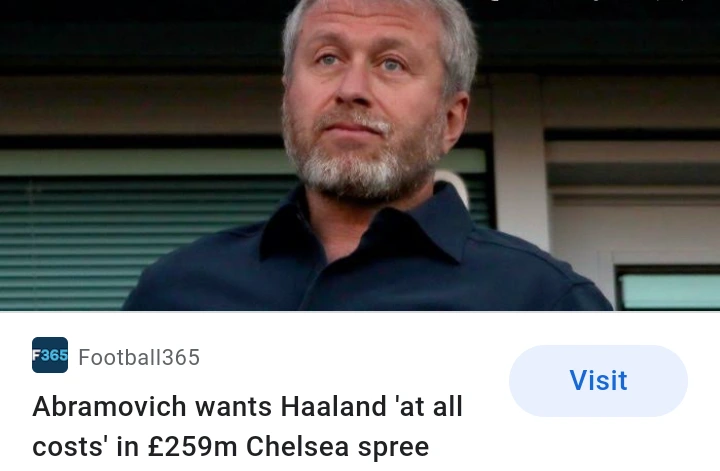 This has triggered and pushed the London giants' President, Roman Abramovic to press ahead with his original interest of buying the Norwegian striker this summer.
Roman Abramovic has made his intentions Known to everyone about signing Erling Haaland this summer. He intends executing the move at all cost during transfer window this summer.
However, the London giants will have a lot of contention to face while trying to purchase the Norwegian striker due to the interest shown by other clubs, zoomed towards the Norwegian superstar.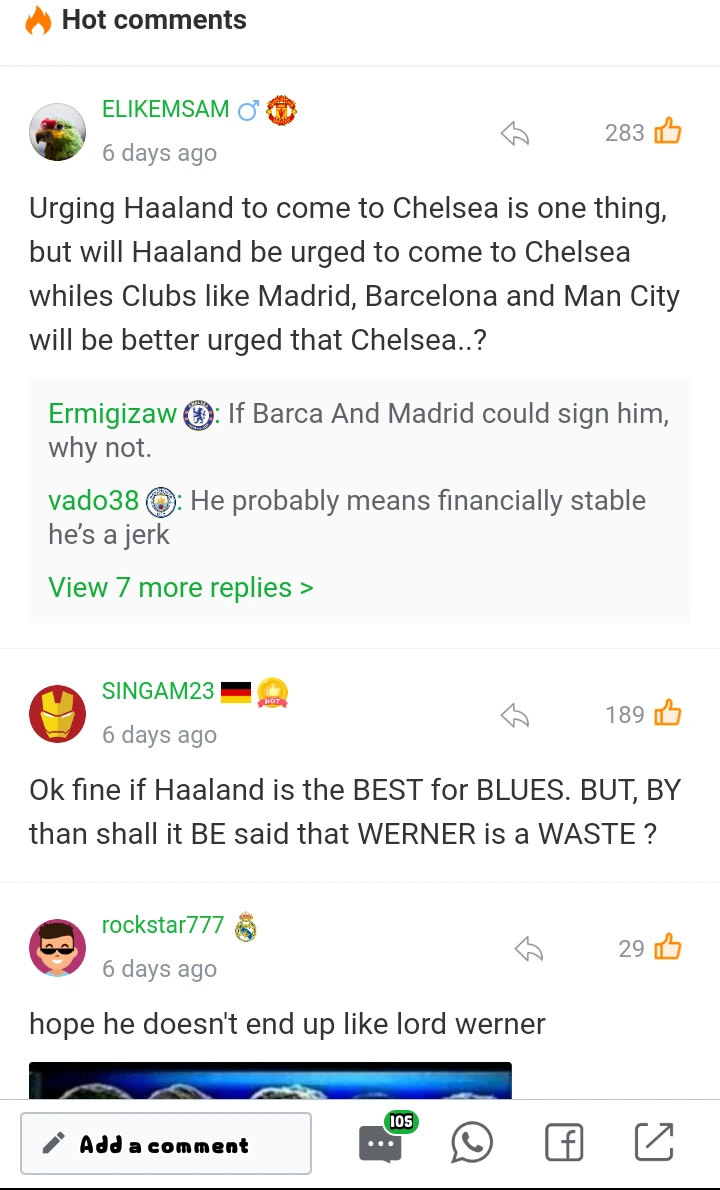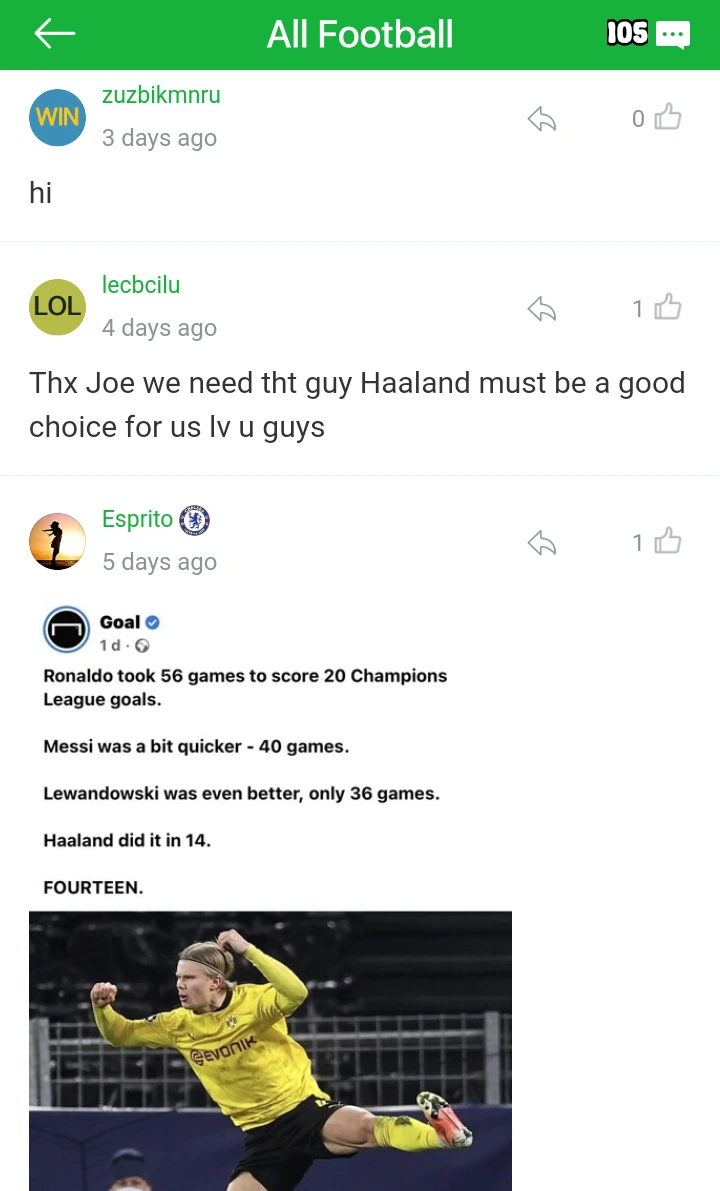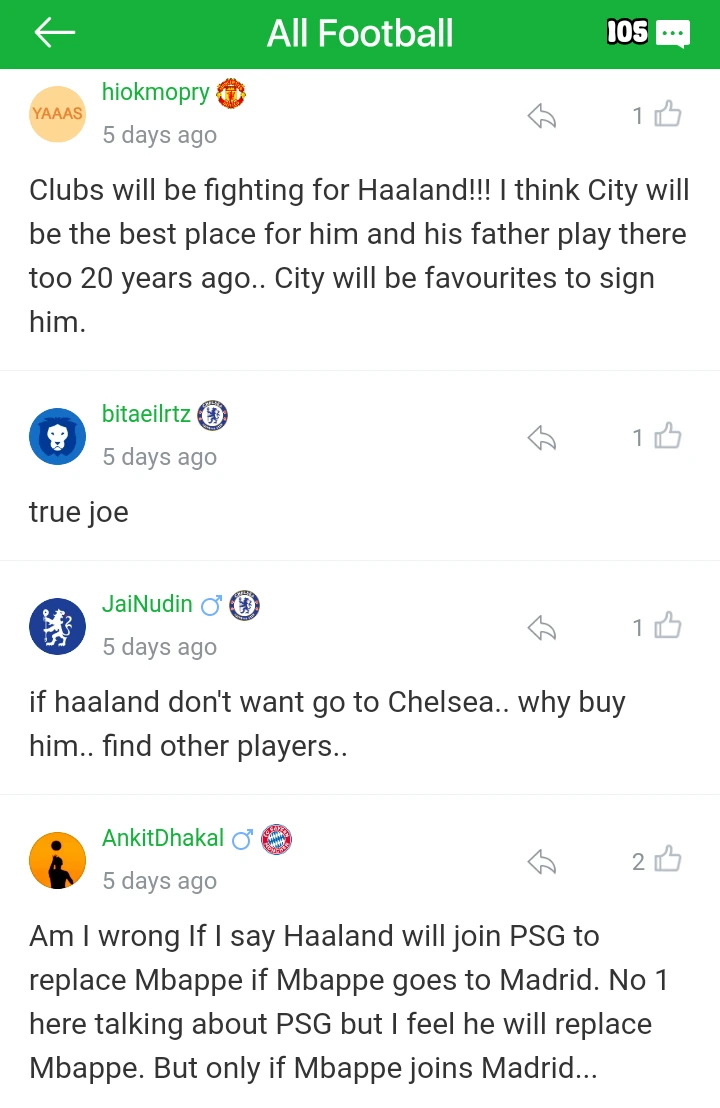 Above are some reactions and comments seen on the internet, posted by football fans and supporters, zoomed at the fact that Erling Haaland is the best replacement for Timo Werner who is a big flop in Chelsea's attacking role.