Hakim Ziyech could face FA ban after he posted this on social media
Hakim Ziyech Could be banned and would miss many games because of what he posted on social media which is inappropriate.
As Chelsea Stars were preparing for the Saturday's EPL clash against Leeds United. Some of them shared their training Pictures.
However, the one that surprise many is what one of them posted on his Instagram Story in the person of Hakim Ziyech. The chelsea winger used an inappropriate words which could get him suspended by the Football Association.
The FA have called players attention to the use of some archaic words especially on social media and any violation of this could get them Suspended for some games depending of the weight of the deeds.
Here's what Ziyech posted;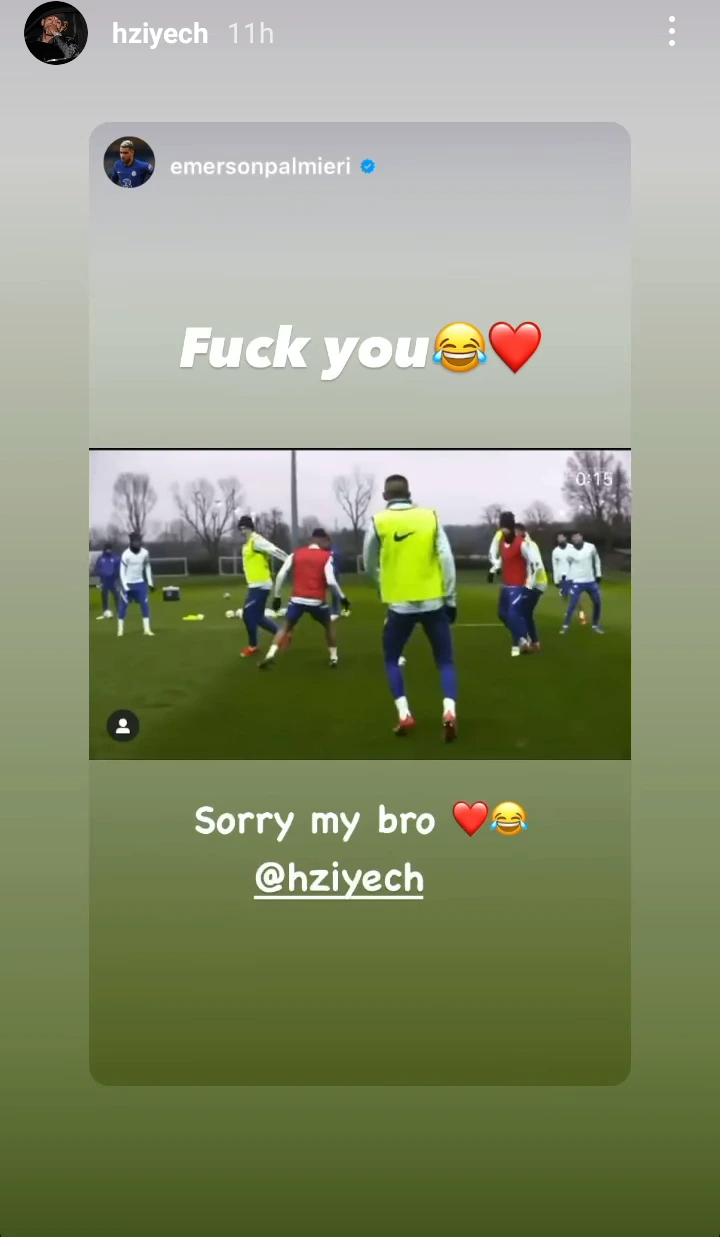 Emerson was seen trolling Hakim Ziyech on his post after nutmegging him in training, Ziyech inturn through excitement reposted it and wrote "Fuck you".
Hopefully the FA doesn't get to see this because if they do, Ziyech would possibly be penalised.
Recalled that something similar happened with Manchester United's Edinson Cavani and he was given 3 games Banned.