Olivier Giroud opens up after scoring a beautiful goal against Atletico Madrid
Chelsea fans are in happy mood after their first leg in the UEFA Champions League ended in a sweet victory against the Spanish giant in Romania.
Oliver Giroud's bicycle kick goal in the second half gave Chelsea a vital first leg win over Spanish giants Atletico Madrid at the Arena Nationala on Tuesday evening.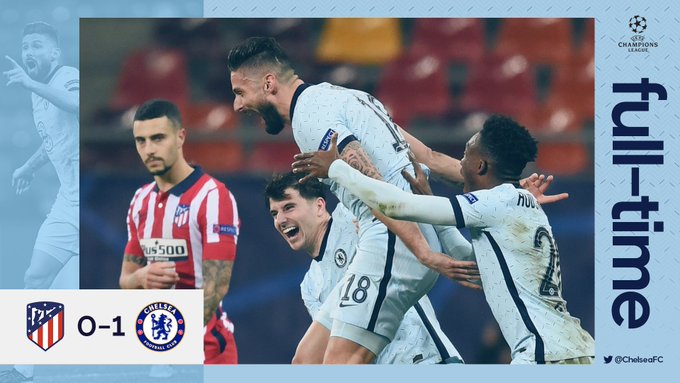 The World Cup winner's goal ensured the Blues take an advantage into the second leg of the fixture and here is what he said after the game.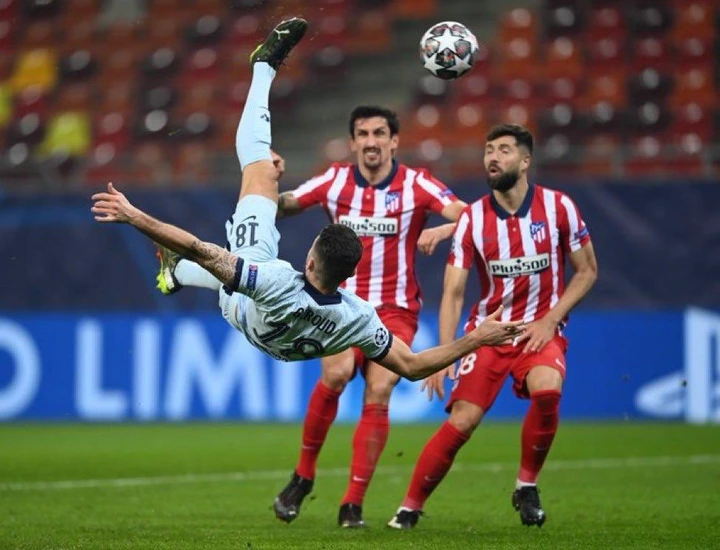 Chelsea striker Olivier Giroud told BT Sport:
 "We came here with strong intentions to win the game, play our game and we know how we could give them trouble offensively. We have been strong at the back in the defensive shape and very pleased with the win, it was a deserved win tonight.
"We know the importance of the away goal in European cups so that is why I was pleased to help the team win the game, we managed it well and we were confident but faced a great team and I think we were very committed and knew their main strengths. We dealt with it but we have to stay focussed and complete the job.
"Not over confident, we were confident in our qualities in the game. I did not know what to think about the goal, I just focussed on hitting the overhead kick and was pleased to see it go in the back of the net, I had no clue about being offside, Mason Mount said he did not touch the ball. Good for the team, good for me."