Frank Lampard, Chelsea manager has spoken about the ongoing transfer rumour about Erling Haaland coming to CHELSEA.
Haaland is currently the highest scorer for Borussia Dortmund this season and also the top scorer in bundesliga this campaign.
The performance of Erling Haaland got the interest of Chelsea this season. Erling Haaland will cost Chelsea the sum of £100 due to the three years contract on him. Borussia Dortmund is not ready to release Erling Haaland for any club for a price less than £100.
Chelsea will face competition from Real Madrid, Barcelona and Bayern Muchen in order to sign Erling Haaland from Borussia Dortmund. Though, Chelsea are currently leading the race of signing Erling Haaland from Borussia Dortmund.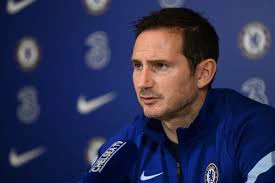 When Frank Lampard was asked on Chelsea interest in Erling Haaland, he said "Chelsea have secured a lot of signing and Erling Haaland is also on the shortlist of Chelsea but Chelsea are not ready to pay more £80 for the Norwegian international, Erling Haaland. Frank Lampard Said.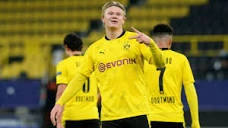 Last week, Frank Lampard Said Chelsea will need a reliable goalscorer in order to challenge for the title this year. Chelsea boards are interested in the Norwegian international, Erling Haaland